Bridal Boudoir! 
Waived session fee and $500 Gift Product Credit
Bridal Boudoir is the perfect wedding gift to your future partner, as well as a gift to yourself! Pose in our gorgeous floor-length cathedral veil and stun your partner with your beauty!
We are looking for brides who want to be empowered, regain confidence before their wedding or just want a special day to gift to themselves! We are hoping to have some images to add to our portfolio, but a model release is not a requirement. We are happy with whatever you are most comfortable with regarding sharing your images.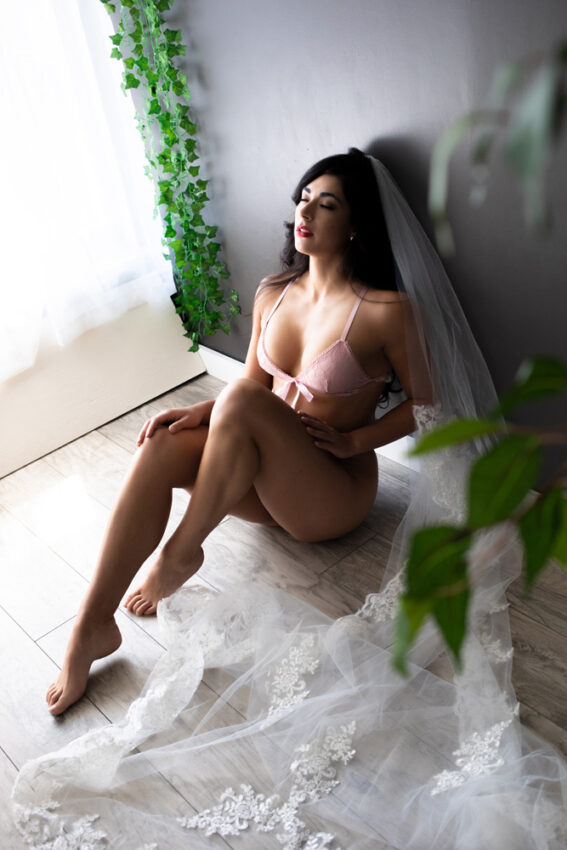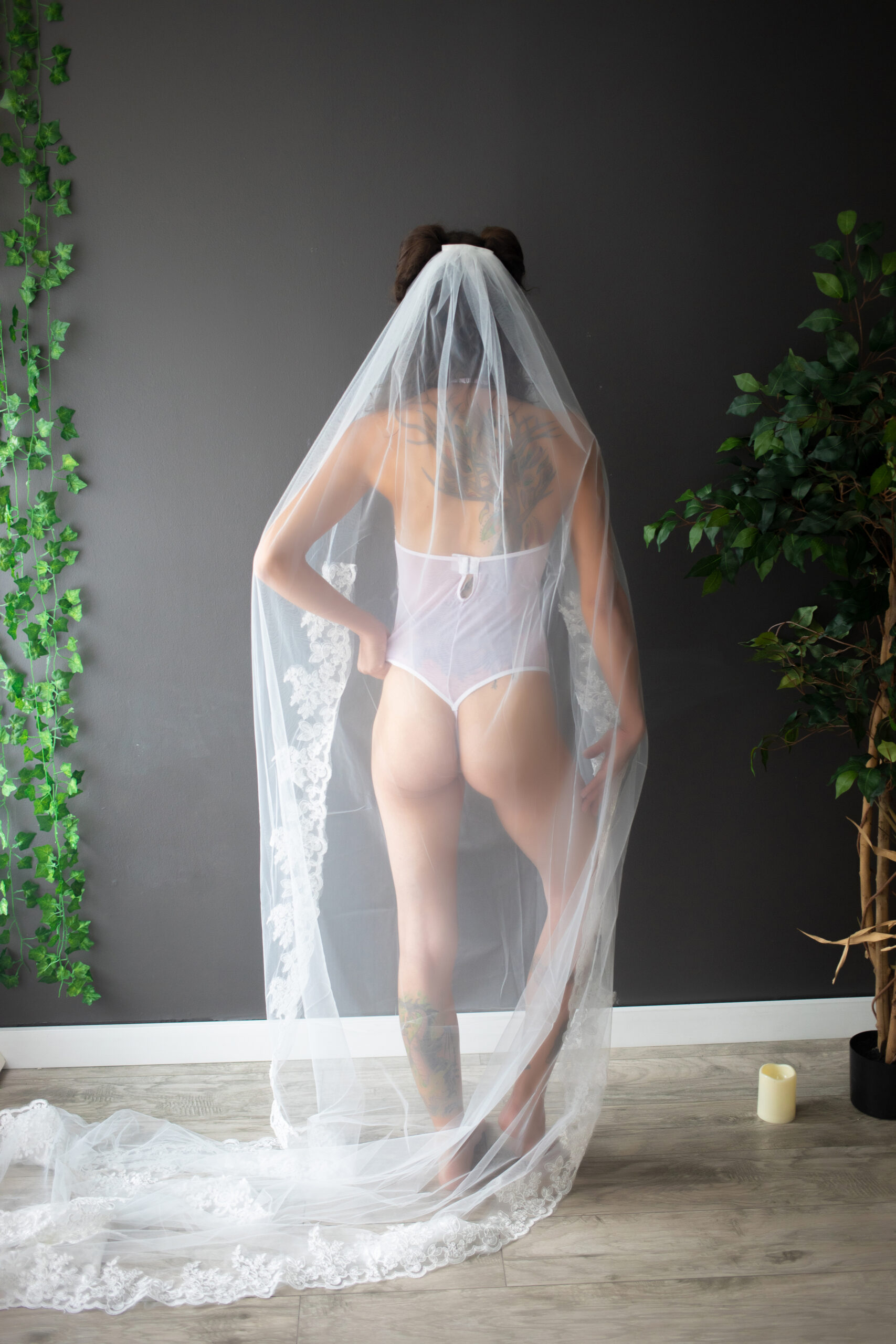 Rock this gorgeous cathedral veil in your session with Emerald Fox and receive a waived session fee, plus $500 in gift product credit!
The experience would include :
WAIVED session fee
Use of of regular sets, plus use of our cathedral veil
Professional hair and make-up
Access to my client closet
90 minute photo shoot with Emerald Fox Team Member
Professional Retouching
Reveal and Ordering Appointment for products
We can't wait to meet you! To give us an idea of what you would want out of a session, please fill out the form below and we will be in touch!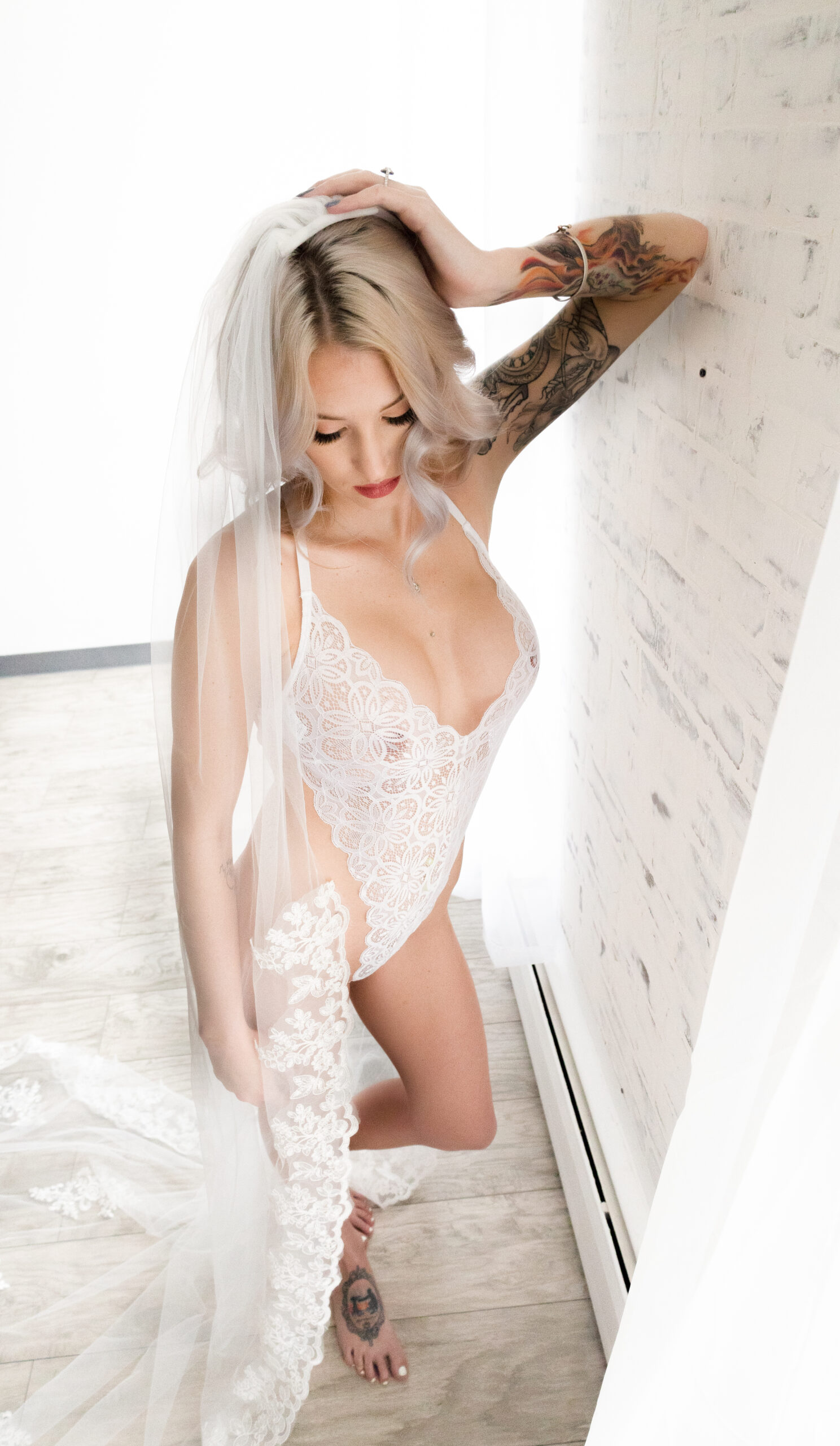 Emerald Fox Pin-Up and Boudoir
Hi! I'm Annette.
I'm so glad you're here! I'm a Denver, Colorado based photographer, who specializes in female portraiture. I believe that each and every woman is beautiful. Unfortunately, many women don't believe it about themselves and that is exactly what a boudoir session can help you with!
Boudoir Photography isn't about the way you look – it's about the way you feel about the way you look. A boudoir shoot with me finds that beauty within each lady and displays it front and center!
During a shoot, confidence is gained, empowerment is realized and your unique beauty shines through! This is why I love boudoir. 
Don't take my word for it!
See for yourself –
"I have felt so empowered ever since you were kind enough to include me in your work! It's crazy seeing myself in a positive light and I owe it all to this experience – I think every women needs to do this."
"I couldn't believe that I could look like that! My session with Annette was a confidence booster for sure!"
"Wonderful experience with Emerald Fox! I am obsessed with the photos Annette took of me, they turned out beautiful and it was such a fun experience! THANK YOU!!!!!"