Embracing You and Your Imperfections
We are all our own worst critics
Aren't we all super hard on ourselves? Eventually, we all look in the mirror and stare at ourselves and pick at everything that we don't like. Comparatively, we don't really do that when we look at others. This phenomenon is strange yet, at the same time, understandable. We can't really change the appearance of others and at the same time, society puts in it our head that we need to change our own to fit their standards. As a matter a fact, I was one of those people that stared way too long and wished that certain things could change on my body. They never did.
What can we do about it?
It may seem pointless at this point, like no matter what you do you will never have the body that you would like. Sometimes that will be the case. We are all built so differently, but stick to the same standard for beauty. Thin with no cellulite, toned, and with a natural glow. I know that I never fit that standard. As a size 15 in high school and would watch girls at a size 10 get picked on. Most of my time was spent in the shadows, until I found my safe space. 
Once I had my safe space, I was able to grow into my body. It was perfect for me, but I didn't realize it then. We only get one body in this life, why should we spend that time being mean to it and wishing it to change. Would I tell all those mean things to my younger self? 
If you can't be positive, be neutral
Some people really find it hard to be kind to themselves. You don't have to go about ranting and raving about your imperfections if you aren't feeling it, but you don't have to be mean to yourself either. You can just accept them as a part of you, whether permanent or temporary. Seeing that everybody has imperfections, why are we fighting so hard to get rid of them?
This process isn't easy, but it can be done. We can remain neutral about our imperfections and thankful for the great things our bodies are capable of. For example, you walk, run, eat, sleep, breathe, and live, all thanks to your body. It deserves our respect and love, even it we aren't super happy with it. In the end, the body you have is the only one you get. Be kinder to it.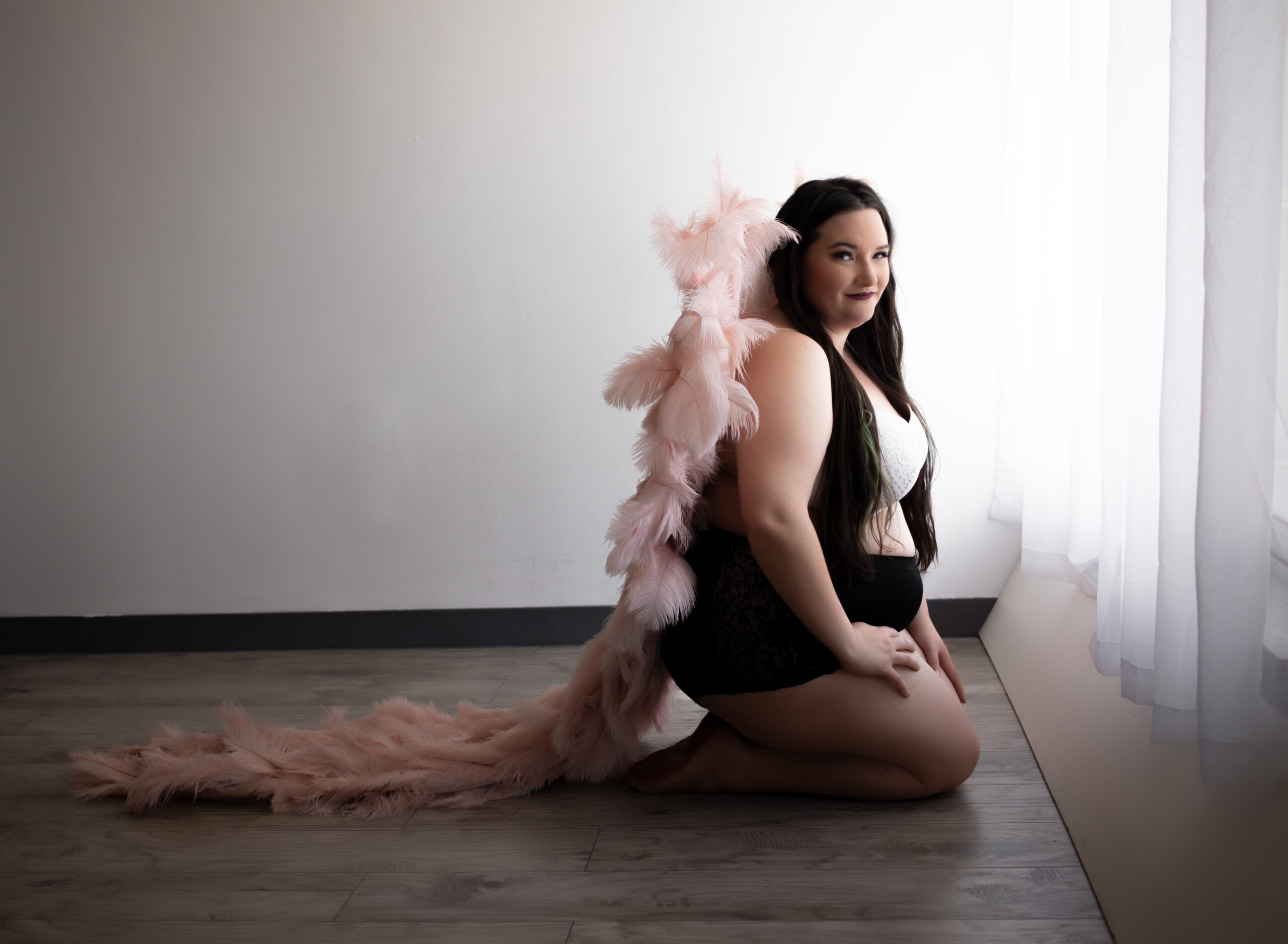 Why are you telling me this?
Boudoir is such an intimate art. When you are in front of the camera it can feel so vulnerable. Not only are you revealing more skin that you may be comfortable with in the day to day, you are doing it in front of a stranger. That can be a very scary and nervous feeling. That being said, we want you to know that we are here for you! Each of our photographers are selected because they see the beauty in everybody. Without a doubt, each person is special and we think you deserve the chance to see that.
Our trained photographers will help you with posing along the way to show off the things you love and help distract from the things you might not. Additionally, they are wonderful hype women! Throughout the shoot, they will help remind you just how beautiful you are! Though, we won't transform your body in any way, we do understand bruising and blemishes are temporary, so we will happily remove those. Not only that, we can also do a bit of body smoothing for unwanted cellulite.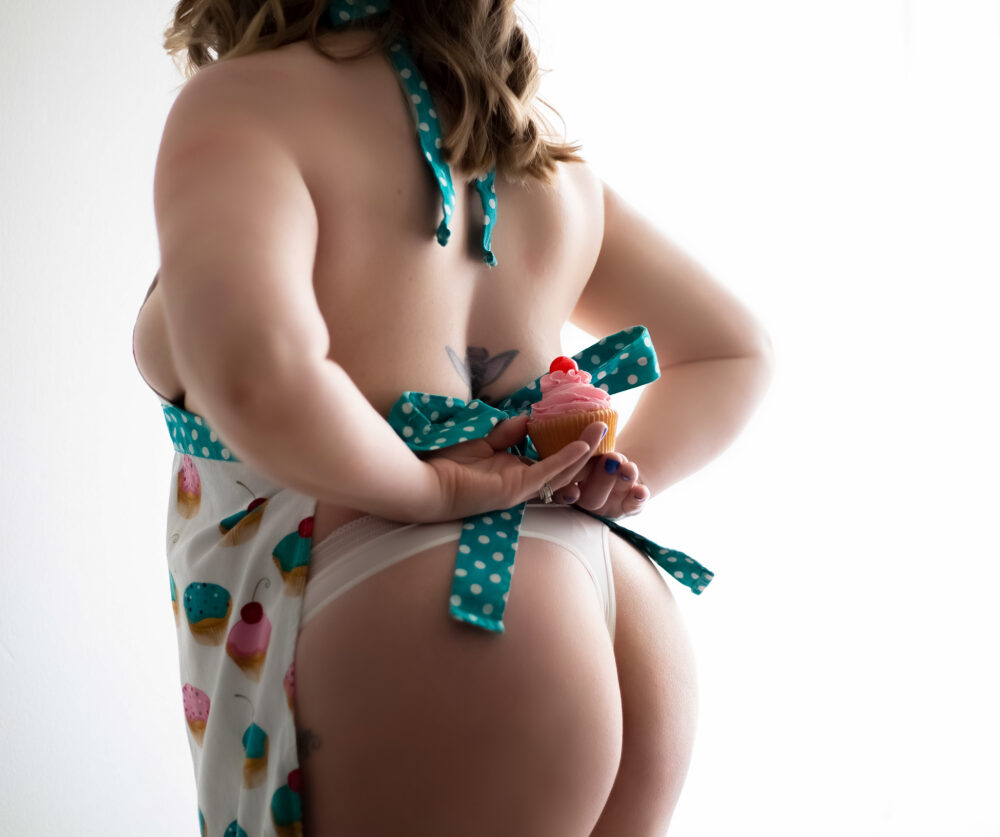 FAQ
Do you have to be in shape to do Boudoir?
Nope! Everybody can do a boudoir session. All it takes, is the openness to the experience.
What if I really don't like a part of my body?
Not a problem, that's what our photographers are here for. If you mention what you don't like to your photographer, they can adjust posing a bit to ensure your experience. However, some posing may not switch, because we want to give you the chance to see your body in a new way. Who knows, you just might be blown away!
What if I would like to showcase my imperfections?
Hurray! Most importantly, we are so proud of you and would love to help show the beauty in your imperfections!
Can you make things like my butt bigger or stomach smaller?
Because we believe in the beauty of each person, we wont do any major body edits. That is to say, you are beautiful just the way you are, and we would love the chance to show you just how beautiful your body is without those edits.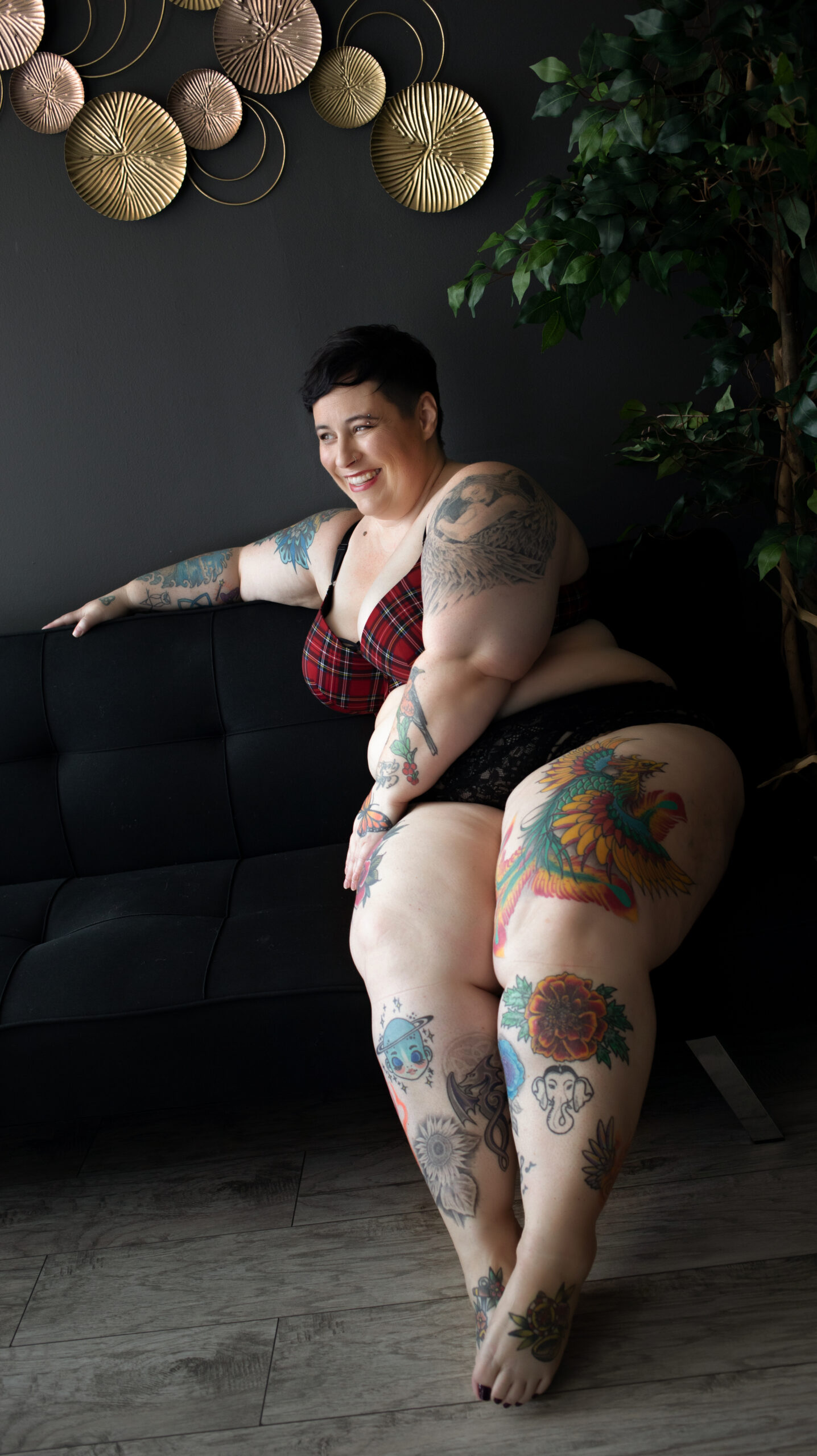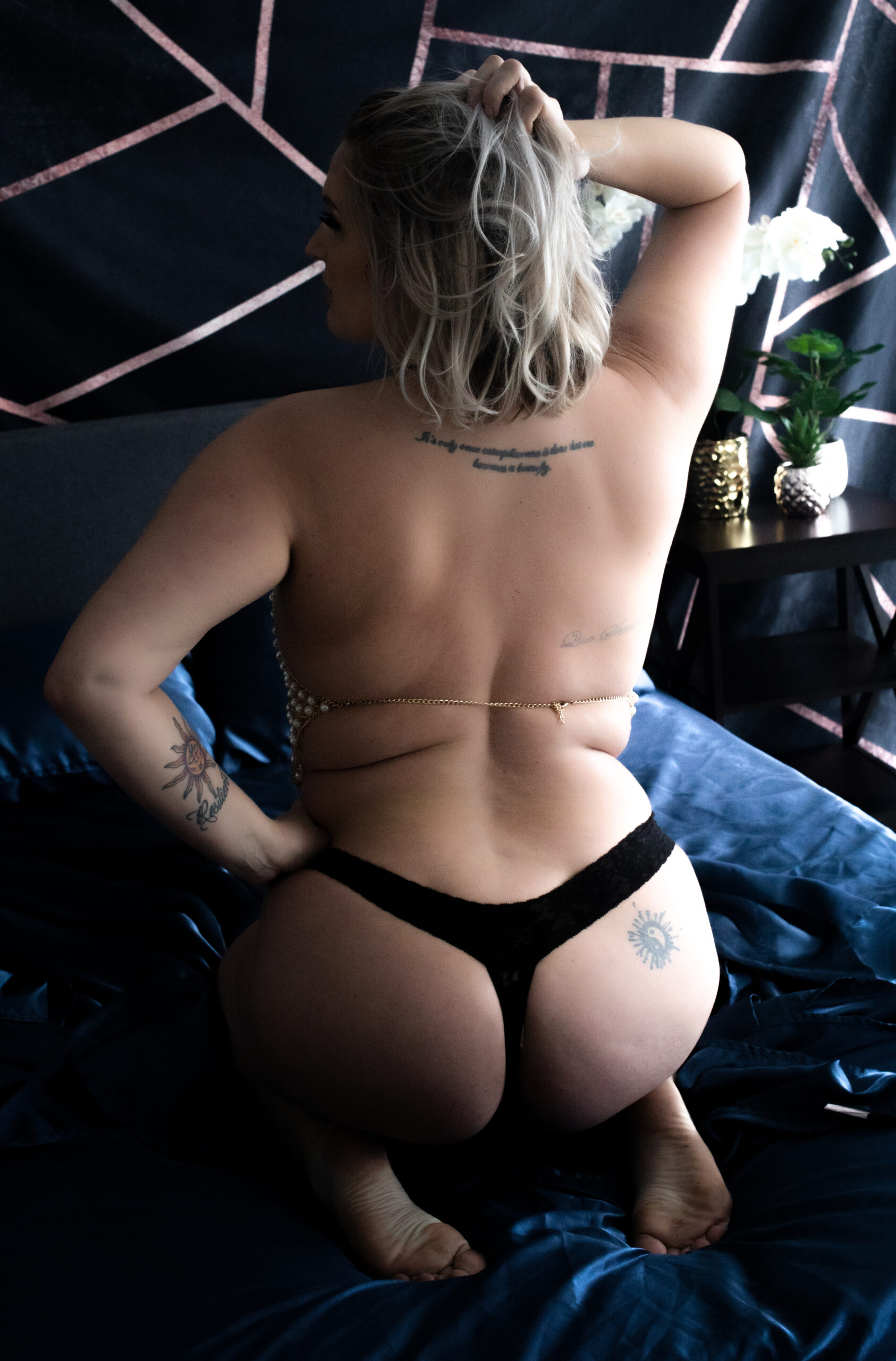 You are beautiful,
Let us show you!
-Kassidy
Photographer
The Emerald Fox Team