Confidence
Is the sexiest thing a woman can wear.
It's scary to pose in lingerie and literally everyone of my clients comes in for their session at least a little bit nervous. Some women come in A LOT nervous! It's perfectly normal to feel this way! In fact, it would be a bit weird if you weren't a little bit nervous!
Although it can be scary to pose in lingerie, as we go through the session you'll start to feel more confident and start having so much fun and feeling like we've known each other forever! We have a posing assistant that comes to help out with hair and the smaller details and we'll laugh, joke around and make some absolutely stunning images!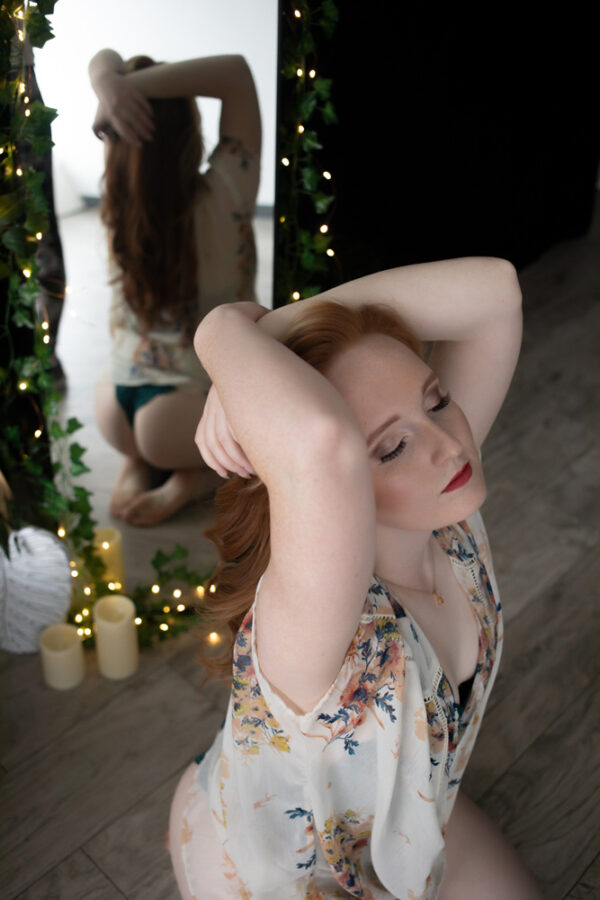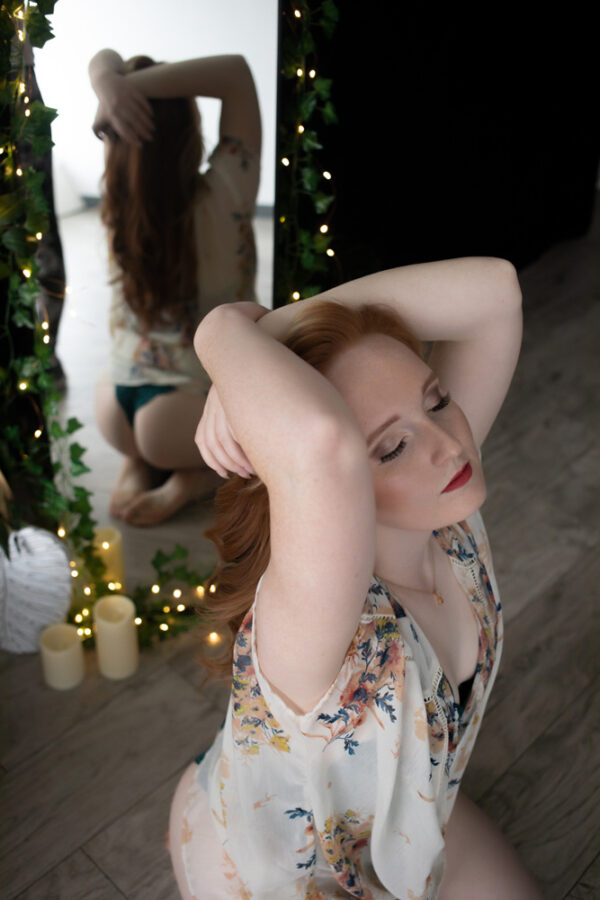 Your session goes a little bit like this –
Be glammed! First stop is hair and make-up with a professional artist! Sit back, relax and let us pamper you and make you look and feel beautiful!
After hair and make-up is complete, take a look in my client wardrobe and prop closet to dress the part! I have all sorts of lingerie as well as pin-up styled dresses, shorts, shirts and props to choose from.
Once you are in costume, you are ready to rock your session! Don't know how to pose? I've got your covered! I'll show you everything, from where to put your arms and feet to little tips and tricks to show off your natural beauty. You will look gorgeous!
Either same-day or scheduled one to two weeks out, you will get to see your photos in person! I'll show you my product options and you'll get to choose what photos you love and which prints/products you want. Get ready to be wow-ed at how hot you look!
And then, we get your prints!
Once you've chosen which photos you love and which products you want (albums, wall art, prints, etc!), I'll place your order with my professional lab and you can expect to receive your items in less than two weeks. Make sure to share them on facebook and instagram and tag Emerald Fox Pin-Up!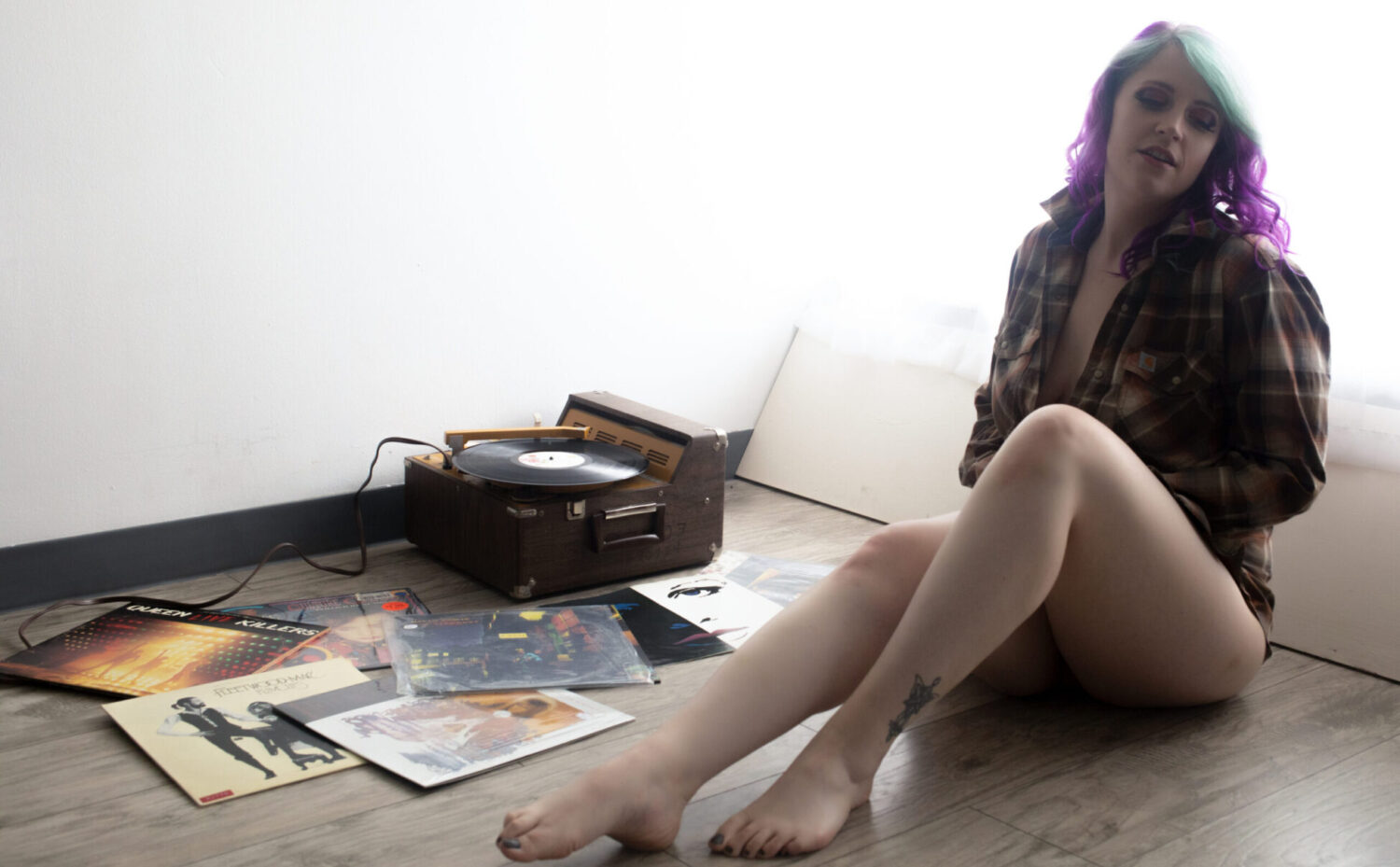 My images are full of dramatic lighting and have a more sensual feel. I have an entire pose flow that I go through with each of my clients and I personally demonstrate each pose for my clients myself first – which is hilarious, since I'm in my comfy shooting clothes! And then walk my client through the pose stey-by-step when it is their turn! I especially give direction on facial expression. I'm not gonna look at someone and say, "now… be sexy!" and leave it at that! I will go through how to shape your lips, your eyes, everything!
Don't take my word for it!
See for yourself -
"I have felt so empowered ever since you were kind enough to include me in your work! It's crazy seeing myself in a positive light and I owe it all to this experience - I think every women needs to do this."
"I couldn't believe that I could look like that! My session with Annette was a confidence booster for sure!"
"Wonderful experience with Emerald Fox! I am obsessed with the photos Annette took of me, they turned out beautiful and it was such a fun experience! THANK YOU!!!!!"