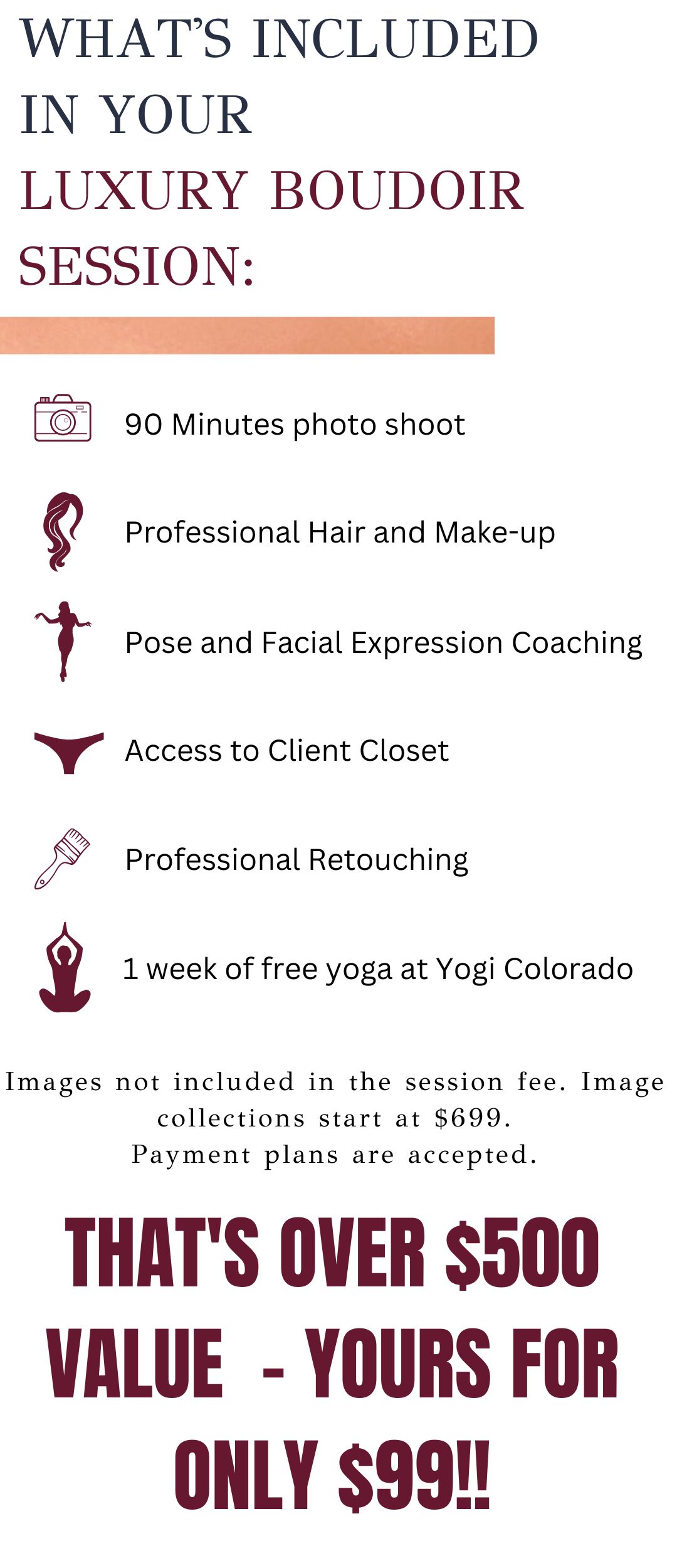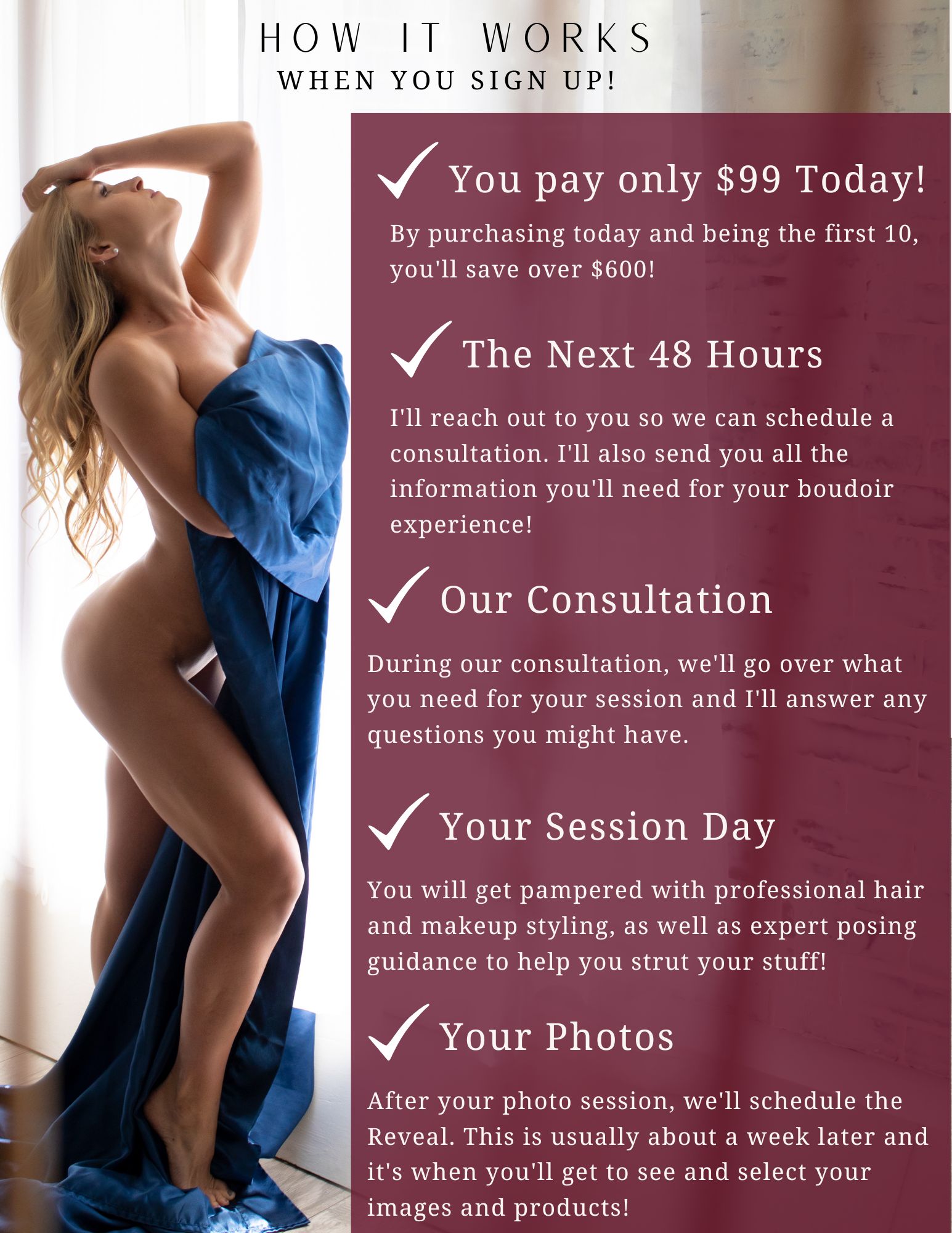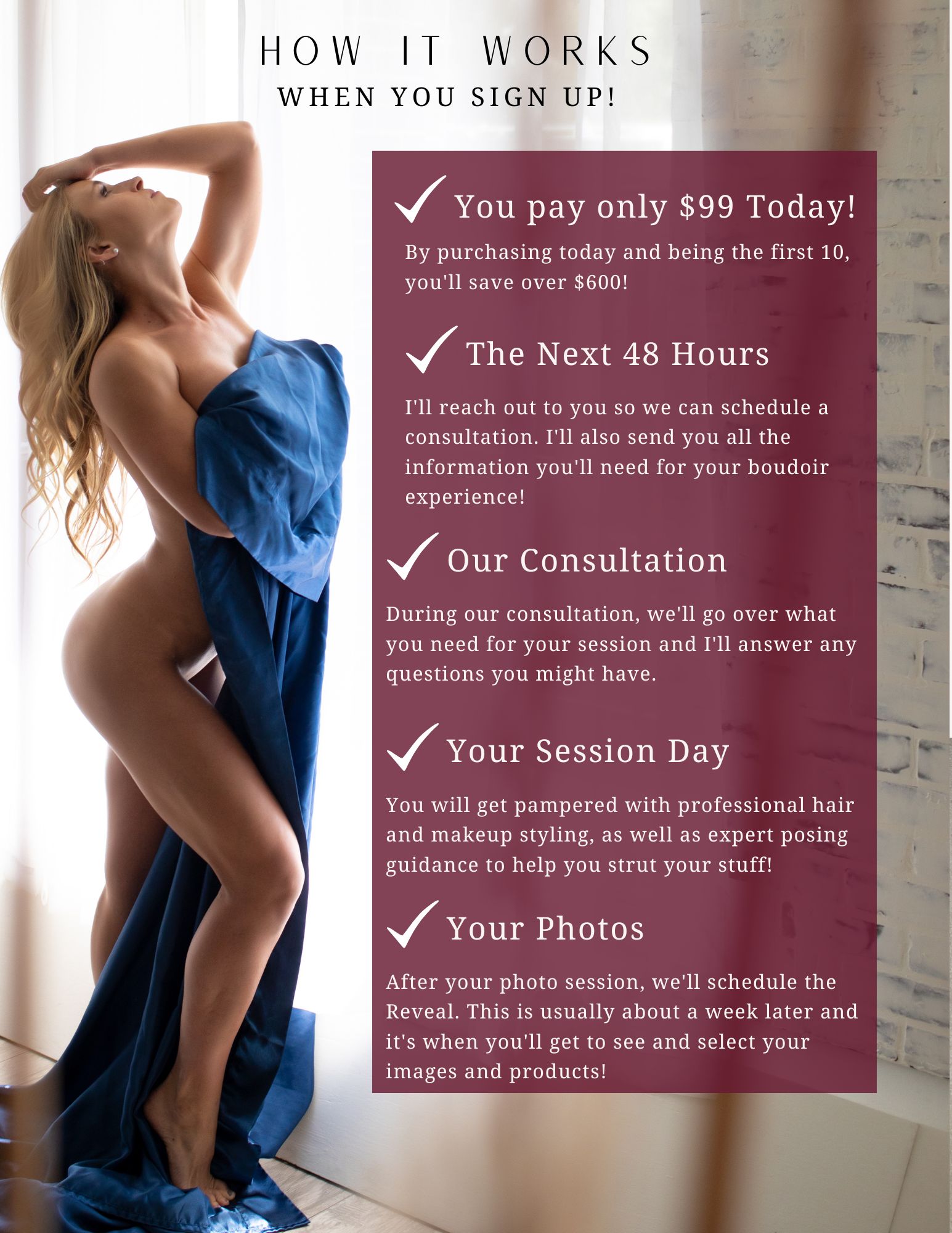 Don't take my word for it!
See for yourself –
"I have felt so empowered ever since you were kind enough to include me in your work! It's crazy seeing myself in a positive light and I owe it all to this experience – I think every women needs to do this."
"I couldn't believe that I could look like that! My session with Annette was a confidence booster for sure!"
"Wonderful experience with Emerald Fox! I am obsessed with the photos Annette took of me, they turned out beautiful and it was such a fun experience! THANK YOU!!!!!"
Emerald Fox Pin-Up and Boudoir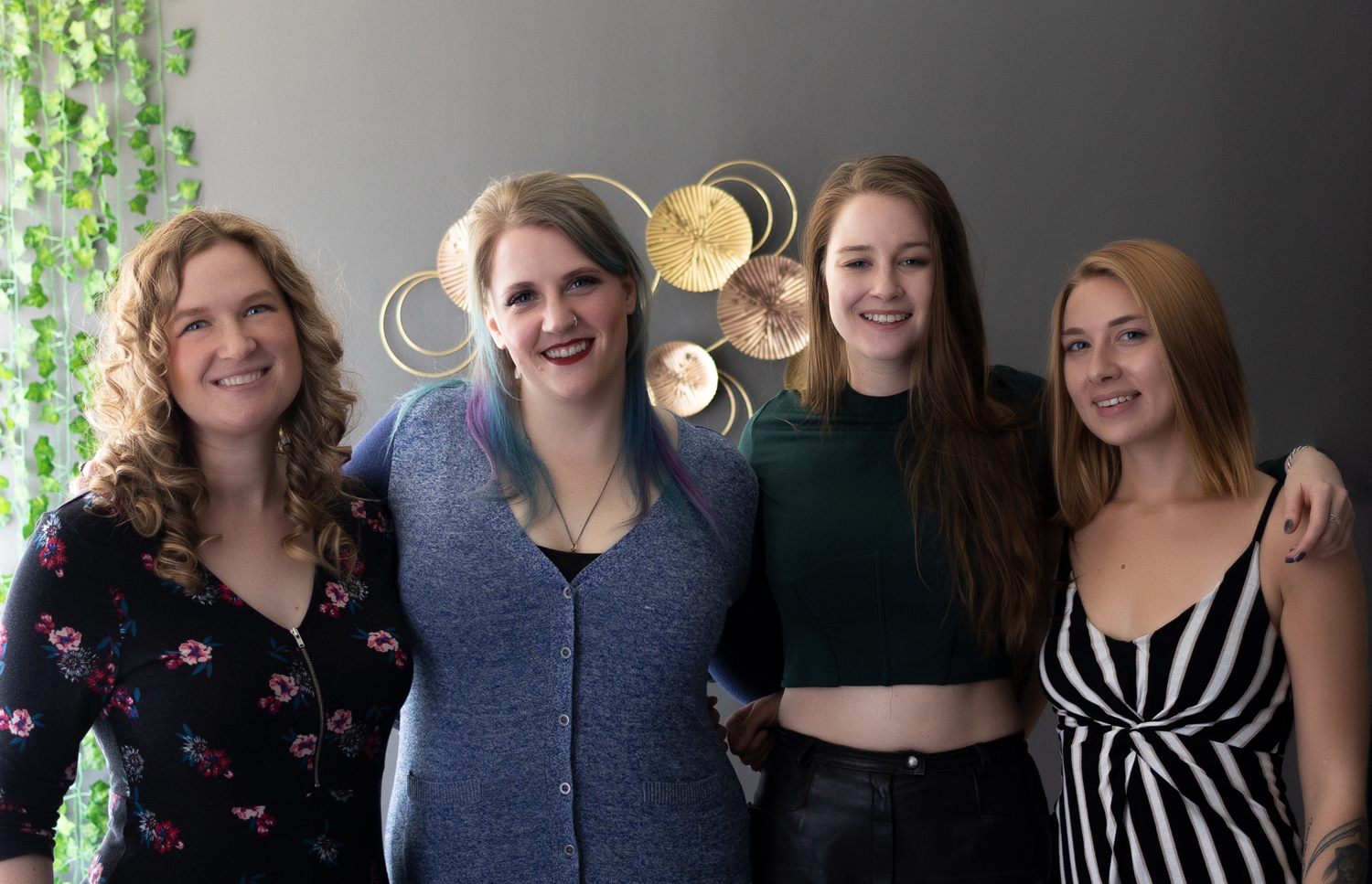 Hi! We're Emerald Fox!
We are so glad you're here! We're a Denver, Colorado based boudoir photography company, who specializes in female portraiture. We believe that each and every woman is beautiful. Unfortunately, many women don't believe it about themselves and that is exactly what a boudoir session can help you with!
Boudoir Photography isn't about the way you look – it's about the way you feel about the way you look. A boudoir shoot with us finds that beauty within each lady and displays it front and center!
During a shoot, confidence is gained, empowerment is realized and your unique beauty shines through! This is why we love boudoir. 
Have Questions? Find the most commonly asked below!
Do I need to bring my own clothes?
Nope! I have a client closet available to you with lingerie pieces from in size small to XXXL. Bring a black or a nude thong to wear underneath my garments. You are definitely allowed to bring your own garments though! For inspiration on what to wear, check out my blog: https://www.emeraldfoxpinup.com/blog/whattowear
Can I bring props?
Yes! Bring anything that you can see yourself incorporating into your session – cowboy hat/boots, crystals, His shirt, a special cup, anything that you can think up!
What sort of products do you offer?
Albums, folio boxes, metal wall art and digital images! For complete pricing information, schedule a phone consult with me HERE.
Do I need to know how to pose?
Absolutely not!!! I will tell you what to do, where to put your toes, your fingers, everything! All you have to do is show-up!
Do I do my own hair and make-up?
Nope! We bring in a professional artist dedicated to making you feel and look gorgeous!
Do you offer payment plans?
Yes! I have payment plans starting as low as $50 per month!
I don't think I want my photos shared, will you keep them private?
Of course! I take client privacy very seriously and will only share images if I have gotten express permission. If you prefer to keep them private, I am more than happy to keep them that way.
Do I need to get naked?
Nope! I shoot in everything from flow-y dresses and chunky sweaters to fully nude! I am completely happy with whatever you are comfortable with and will never ask you to go beyond that place.
The women on your website are absolutely stunning and look like models. There is no way that I'll look that.
Believe it or not, this is my most commonly asked question! Many of these women featured here have said the same thing! I hear so often, "I need to lose 20 pounds before my shoot." or "I'm not pretty enough for boudoir.", or even, "I"m ugly." I'm here to tell you that boudoir is for EVERY women. There is not best body type, best skin color or age for boudoir. I want to show you that you are, just like these other women who had the same though-process, beautiful. You are beautiful. Let me show you.
Do you have terms and conditions?
Yes. The most important is our no-show, no-call policy. We are very flexible on rescheduling and our cancellation policy isn't strict, but if you don't show up to your session without letting us know in advance, we charge a $500 no-show fee, since we have a team of four ready to pamper you and show you how beautiful you are! If you can no longer attend your session, please be courteous and let us know.