Hey there! We are Emerald Fox!
Annette Hullender
I am a creative all around, with too many interests. I actually have a degree in music – specifically oboe performance; I'm qualified to sit for the CPA exam and I love working in children's musical theatre!
But when I started pin-up and boudoir in 2018 – I knew I had found my passion. There are an unbelievable number of things that I love about my job, but I think the best part of pin up and boudoir, is the fun!
Obviously, once we're done, you'll get beautiful photos to love and cherish forever, but a session is so much more than that.
Most of my clients begin their session feeling nervous or even a little freaked out about posing in lingerie, but as we go through the session and get into a groove and the back of the camera is showing us your stunning images, confidence begins to grow and you leave feeling like a super star model!
And that, that transformation, is why I do what I do. During your session, I get to set the example. Don't know what face to make? I'll show you. Don't feel natural posing? I walk you through a flow of poses, and before you know it, all the awkwardness you felt at the beginning is completely gone.
And you get to remember all of that natural beauty (YOUR natural beauty) forever, in the final set of images we choose for you. 
For me, being a part of that is an amazing feeling.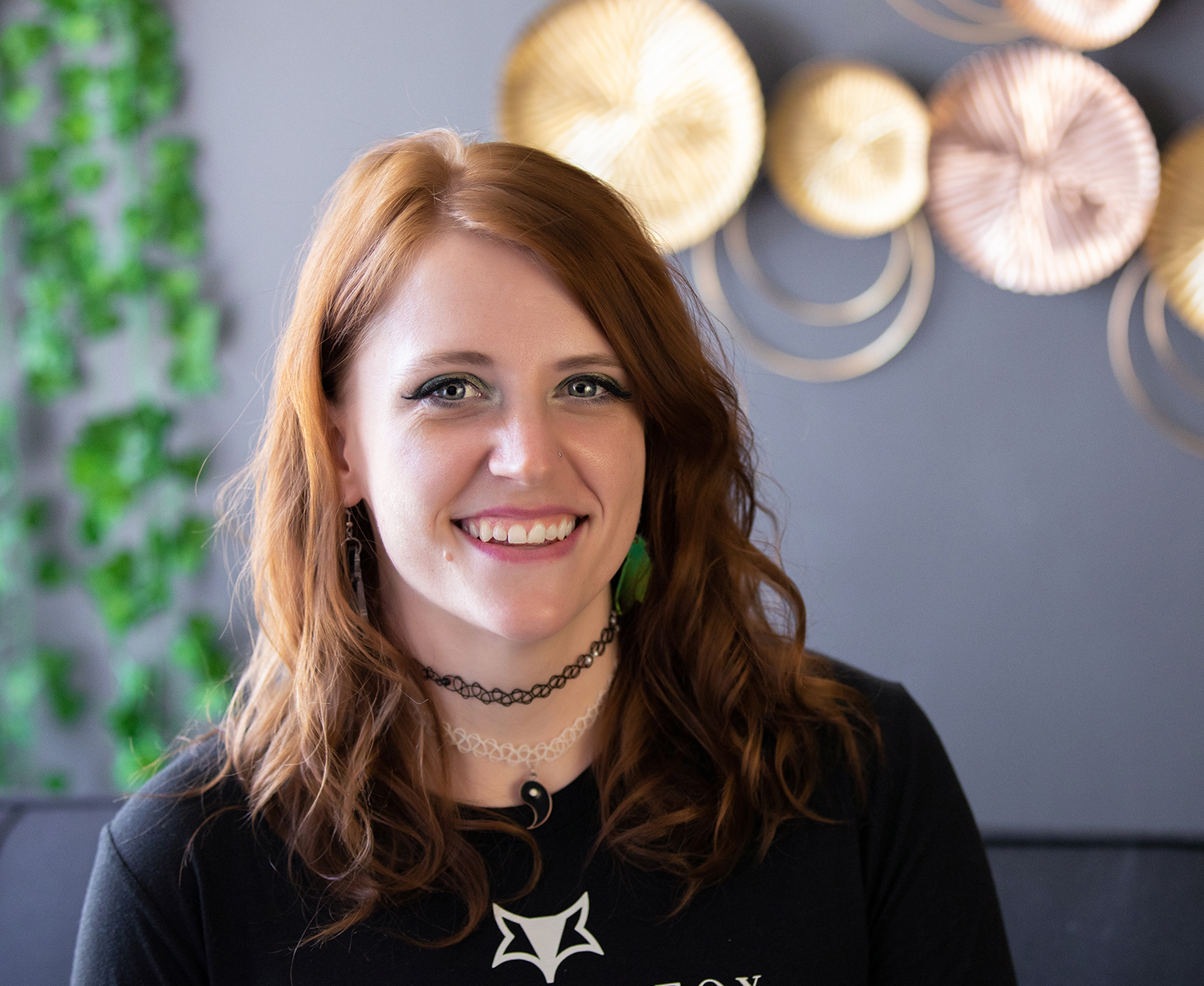 Kassidy Morrow
I was born in small town Evanston, Wyoming and have lived in Colorado over 13 years. I enjoy anything creative and love showing people the beauty in life. I spend my free time writing, reading, singing, acting, dancing like a crazy person, and watching tv and movies.
As a photographer I'm excited to show my clients just how beautiful they are. I struggled a lot in the self love journey, but have come such a long way and would have loved to get a chance to have someone truly show me how gorgeous I am. I truly believe each person has something that makes them the most beautiful person in the world and I want to showcase that.
My favorite part of shooting at Emerald Fox is when clients bring something personal to the photo shoot so we can showcase the beautiful personality that goes with the gorgeous body it's in. I'm so excited for my journey here and can't wait to show everyone that no matter what, you are STUNNING!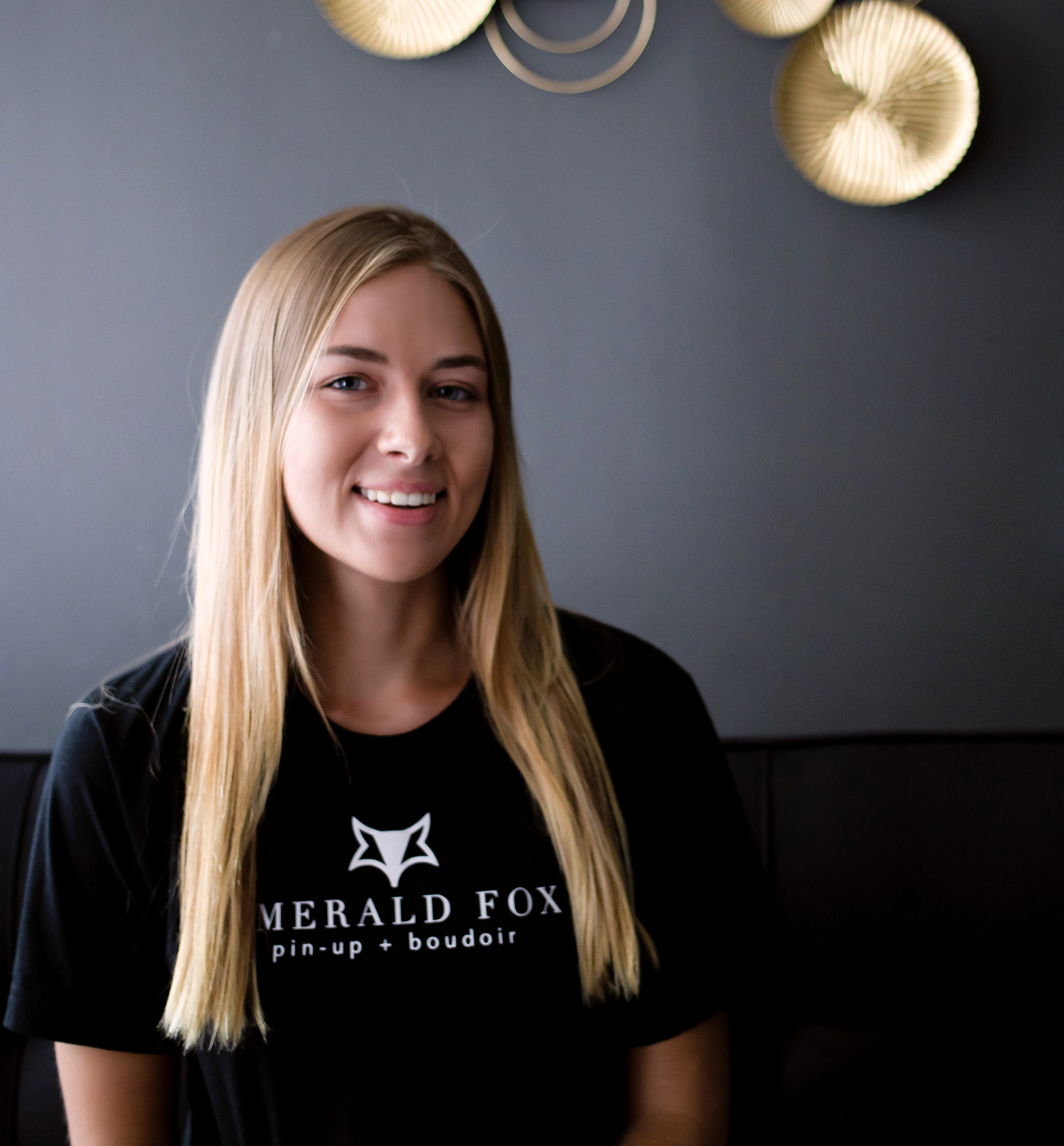 Having lived in Colorado my entire life, I have been constantly amazed by all the beauty around me.
From a young age, I have wanted to find the perfect way to capture the beauty. This is what led me to my first camera. Once I had that camera in my hands, my creativity took off! I was set on what I wanted to do with my life. I enjoy hiking, snowboarding, traveling, all of which I have a camera by my side!
Other than photography, I seek to make people feel good about themselves. Being comfortable in your own skin is an amazing feeling and everyone deserves to feel that! Having confidence in yourself is something that is often very hard to grasp and any time I see an opportunity to brighten someone's day, I take advantage of it.
That's what brings me to Emerald Fox Pin-up and Boudoir! During your session, my goal is to have you walking away feeling beautiful. I love to see you transform from being a little shy and nervous to feeling confident and amazing. When you come in we see beauty in every single one of you, right from the beginning. The best part is when you see and feel it too!
You are beautiful, let us show you!
My images are full of dramatic lighting and have a more sensual feel. I have an entire pose flow that I go through with each of my clients and I personally demonstrate each pose for my clients myself first – which is hilarious, since I'm in my comfy shooting clothes! And then walk my client through the pose stey-by-step when it is their turn! I especially give direction on facial expression. I'm not gonna look at someone and say, "now… be sexy!" and leave it at that! I will go through how to shape your lips, your eyes, everything!
Don't take my word for it!
See for yourself -
"I have felt so empowered ever since you were kind enough to include me in your work! It's crazy seeing myself in a positive light and I owe it all to this experience - I think every women needs to do this."
"I couldn't believe that I could look like that! My session with Annette was a confidence booster for sure!"
"Wonderful experience with Emerald Fox! I am obsessed with the photos Annette took of me, they turned out beautiful and it was such a fun experience! THANK YOU!!!!!"