How to Prepare For Your Boudoir Session
Yay! You've booked your boudoir photoshoot with us and now it is time to prepare! I know it can feel intimidation, so I wanted to take moment to give you some boudoir prep tips!
CLICK HERE if you haven't booked your session yet to schedule a phone consultation.
Decide on your Lingerie and other outfits.
We have a client closet, so you are totally allowed to show up without any personal items and you'll still have a great experience. However, we do recommend that you bring at least one outfit that you love and that you know that fits. Everybody has a different body type and while we do have a wide range of sizes available in the closet (S – XXXXL), sometimes a piece you love may just not be available in your size or for your specific body type.
I also recommend bringing something personal that is a tad more modest. Sometimes it helps to start the session off in something less revealing to get over the nerves!  This could be a sports jersey if you (or your spouse) have a favorite team. A band t-shirt is always a lot of fun to incorporate. If you have a favorite chunky sweater, bring that and you can pair that with a cute pair of undies. Get creative! Once, we had a baker bring an apron and another brought her favorite sundress.
Again, this is all optional! We have you covered if you simply don't have anything.
Make sure you have black and nude underwear.
We do ask you to bring a black and a nude thong (the more skimpy, the better – think g-string!) to wear underneath any borrow items. Also, many of our bodysuits are cup-less, so if you'd prefer to wear a bra underneath the teddies to add in some extra support, bring a black bra. If this step is causing you lots of stress, please reach out for help!
Consider props
At the studio, we have a limited amount of props. We've got our floor-length angel wings to make you feel like a goddess, and some body chains, cupcakes, fake ice and several other little things as well! If you are looking for something a little more on the kink side, we do have cuffs, a blind fold and cute feather. But, think if there is anything that represents you and your hobbies and/or interest that you could bring along! Things past clients have brought include boxing gloves, a cliff jumping rig, crystals, skulls, a guitar, a (unsharpened) machete and more! Unfortunately, for insurance reasons, we cannot allow real or fake firearms into the studio, so leave your gun at home, please!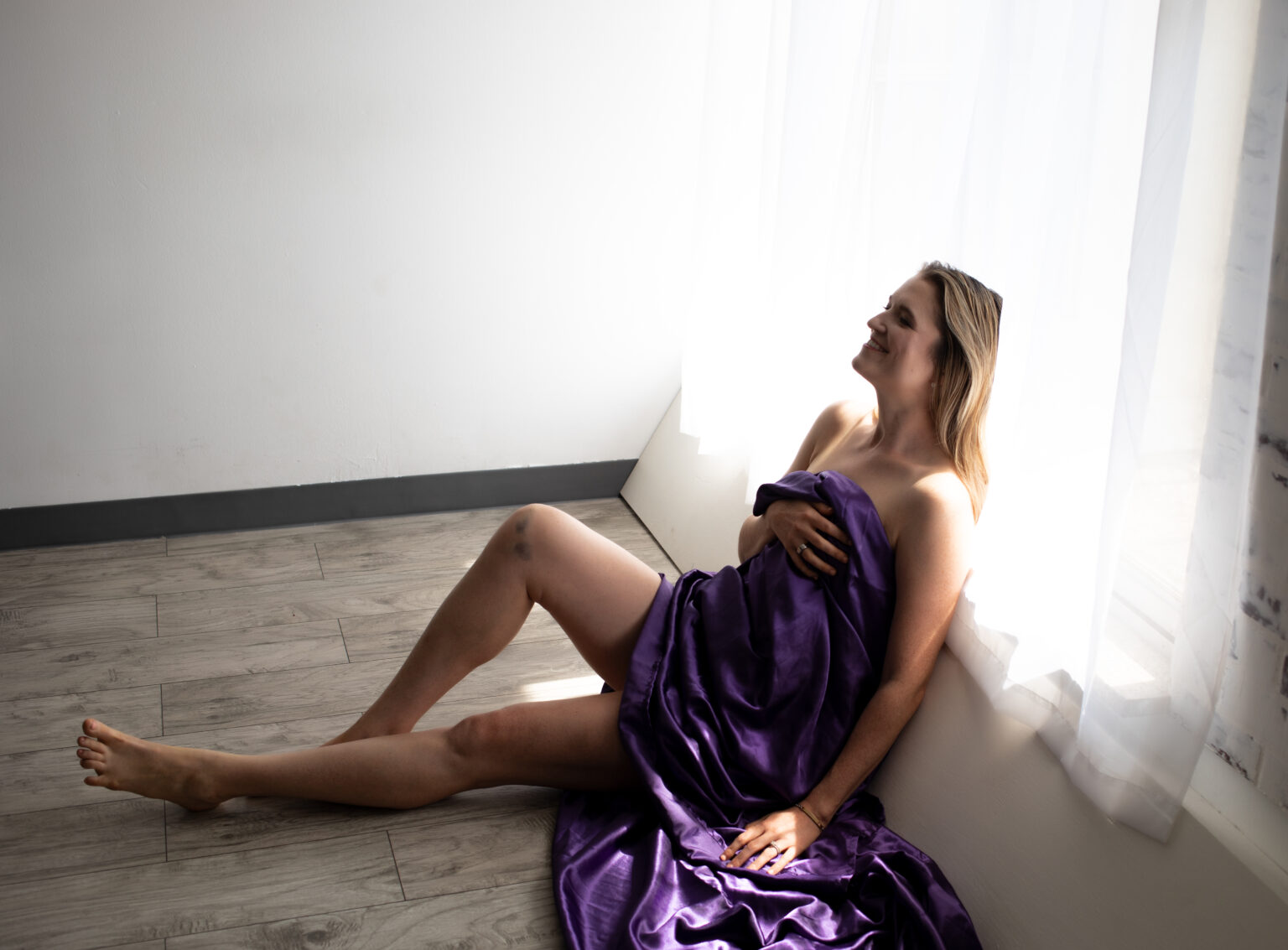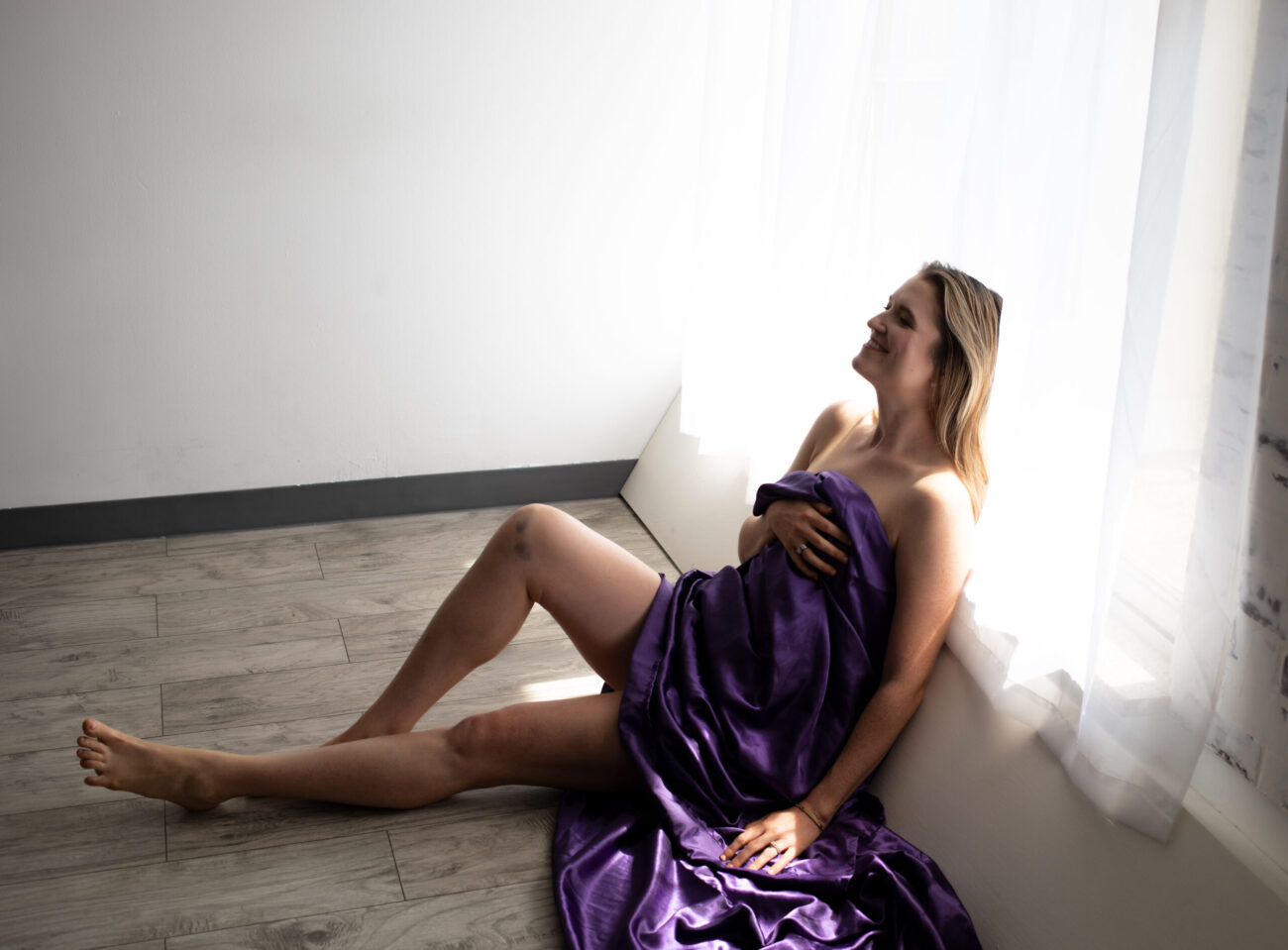 Be ready for a work out!
Boudoir can be a bit of a work out! Some of the poses are difficult to get into and can be hard to hold. Please just trust that we know what we are doing and that even if it feels uncomfortable, the image will look amazing! I do recommend stretching before your session. Doing a bit of light stretching before your session can make some of the poses easier and can prevent next-day soreness!  Each Emerald Fox client receives one free week of yoga at our sister company, Yogi Colorado! Just go to yogicolorado.com/contact and ask for your free week – be sure to mention you are doing a boudoir session with us!
Stay out of the Sun
Or at least wear sunscreen! Tan lines are often unavoidable in the summer months and I actually think they can look kind of sexy because the camera is seeing what not even the sun sees! The being said, redness and burns from the sun are not ideal. This is often very difficult to edit out and if sometimes not possible. If you don't love your tan lines, please consider booking a spray tan appointment. Milk and Vivid in Littleton, CO is a great facility!
If your shoot is coming up and you are experiencing noticeable sunburns, reach out as soon as possible to discuss your options!
Do not try a fad-diet or attempt to lose 10 pounds before your session.
Boudoir is all about loving yourself in the skin that you are in! You are gorgeous at your current weight and it will come through in the photos – I promise!
I use light, angles and shadows to highlight the features you love and to hide the parts of your body you may not feel like showcasing, so 10 pounds really won't make that much of a difference anyway. If you area already on a health or fitness journey, by all means, keep it up. Just don't feel like you have to get in shape specifically for this event.
Fingers and Toes
Nail paint is entirely up to you! Go elegant with a french tip, crazy with a pattern, polish-free or anywhere in between! If you love the look of fake nails, but don't like applying or can never find the time for the nail salon, go to King Soopers and grab some glue on nails to apply the morning of your shoot.
Pro-Tip: If you decide to go the polish route, use the same color on your hands and feet.
Two-Weeks Out Prep Deadlines
As your session gets closer, start doing these things:
Two Weeks Out
– Moisture your face and lips daily
– Drink lots of water
– Stay out of the sun
– Stretch your legs and back
– Make sure you have black and nude underwear – order some if you don't!
– If you are considering making a major hair change, do it now! You'll want time to reverse it if you decide you don't like it.
One Week Out
– Contact Yogi Colorado to start your free week!
3-5 Days Out
– If you wax, do it now to avoid bumps or redness.
– Get a mani/pedi
– Drink lots of water.
– Remove tags from the outfits you are bringing.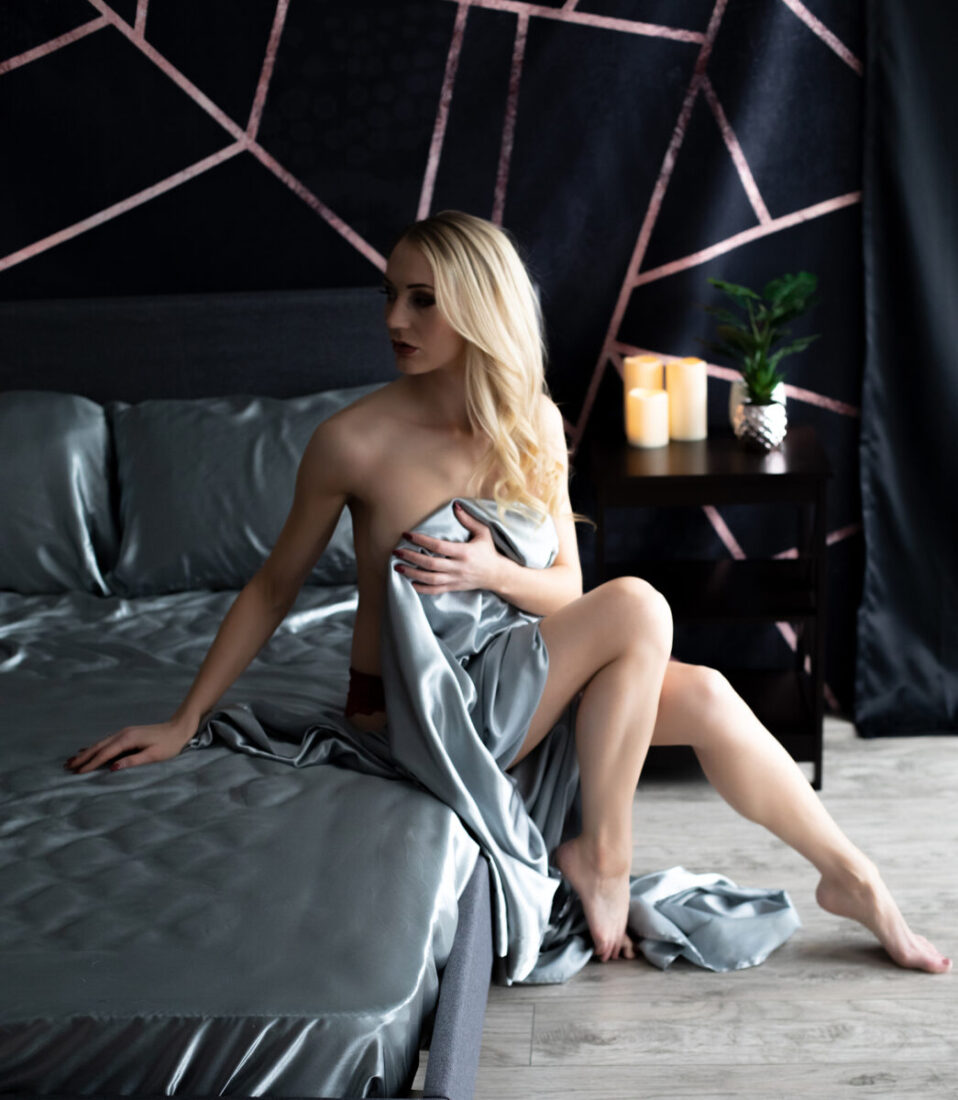 The Day Before!
– Shower and moisturize
– Shave, but beware of razor burn! Use a new razor in a brand you trust.
– Avoid Alcoholic beverages, they can make your skin look dehydrated and dull.
– Drink lots of water.
– Pack for the session, so you don't have to stress the day of! Heels, lingerie, props, accessories.
The Morning of!
– Relax and relish in not having to do your hair and make-up! (Do apply a little face moisturizer)
– Use clear deodorant
– On the way to your shoot, wear loose clothing and no bra and panties. You don't want clothing lines on your skin.
– RELAX! This will be a fun and empowering experience – you deserve it!