Our Most Frequently Asked Questions about A Boudoir Empowerment Session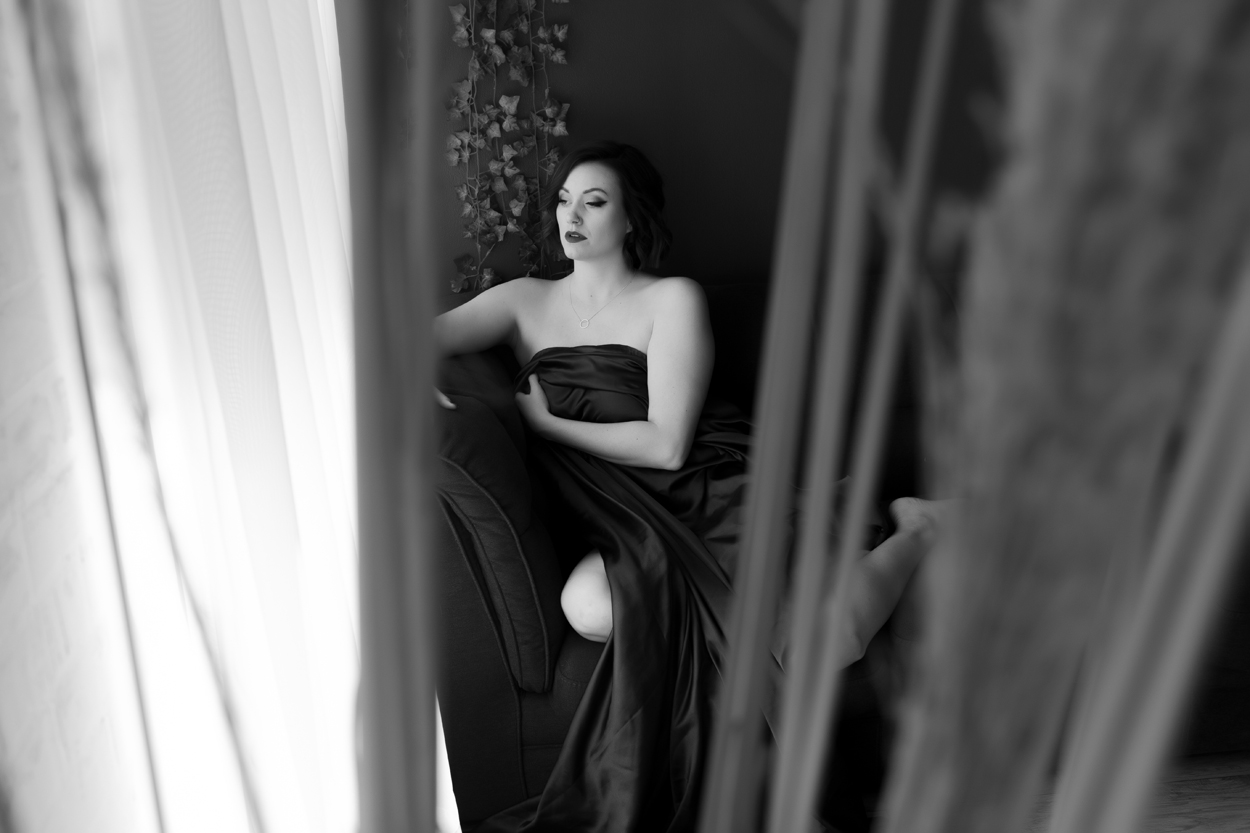 1. Do I need to bring my own outfits for a boudoir empowerment session?
Nope! I have a client closet available to you with lingerie pieces from in size small to XXXL. Bring a black or a nude thong to wear underneath my garments. You are definitely allowed to bring your own garments though! For inspiration on what to wear, check out my blog:
https://www.emeraldfoxpinup.com/blog/whattowear
2.

Can I bring props?
Yes! Bring anything that you can see yourself incorporating into your session – cowboy hat/boots, crystals, his shirt, a special cup, anything that you can think up! We've had everything Star Wars light sabers to a paddle board oar to a favorite novel!
3. What sort of products do you offer?
We have wall art, although we know that's not for everyone! We also have luxury albums that are great for keeping your images for your eyes only! Little Black Books if you are looking for something more budget friendly, glass heirloom boxes, calendars, retro photo viewers and, of course, digital images!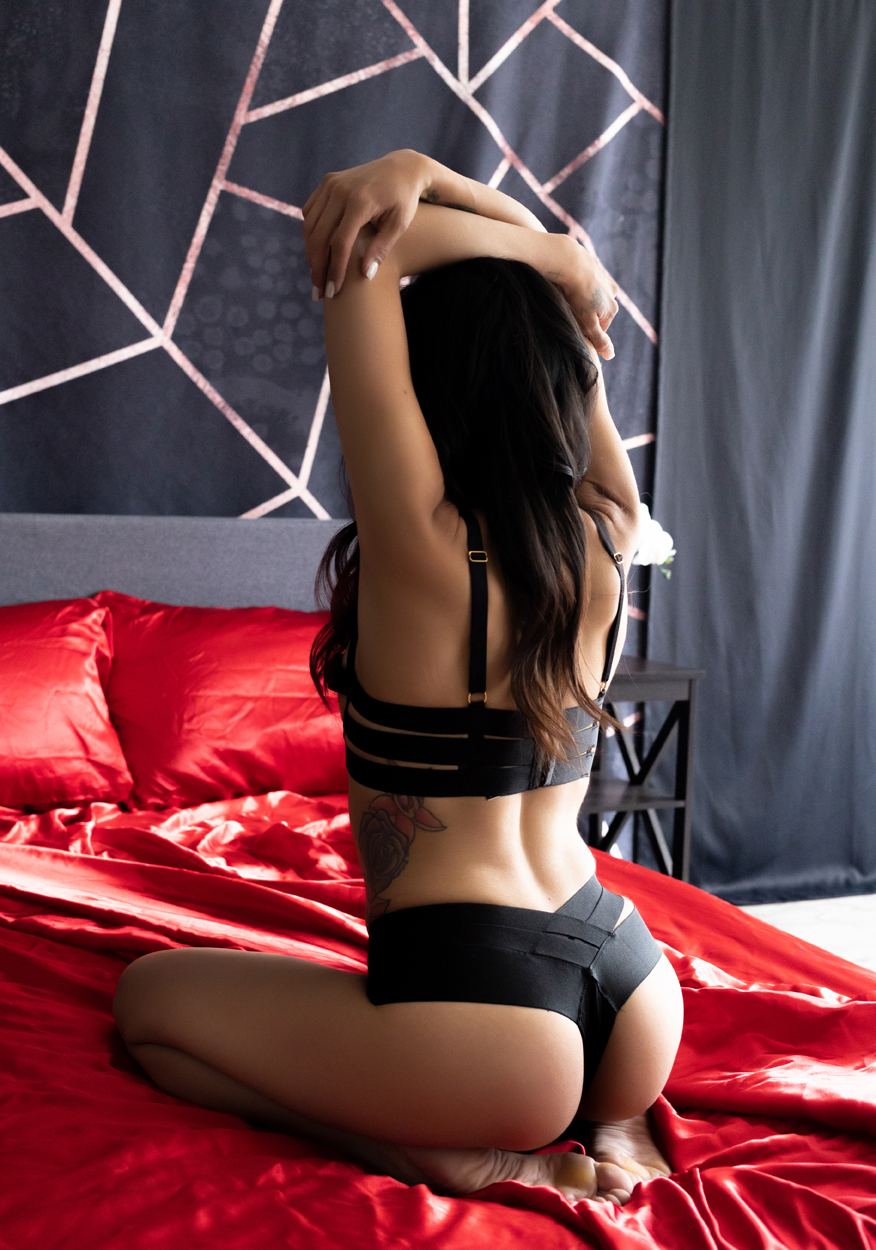 4. Do I need to know how to pose?
Absolutely not!!! I will tell you what to do, where to put your toes, your fingers, everything! All you have to do is show-up!
5. Do I do my own hair and make-up?
Nope! We bring in a professional artist dedicated to making you feel and look gorgeous! We only ask for a selfie to send to the artist in advance!
6. Do you offer payment plans?
Yes! I have payment plans starting as low as $50 per month! I believe you should get to feel empowered KNOW and not after you've managed to pay off the photos. Therefore, we release the photos and/or products to you even before the payment plan is completely paid off! Our financing plans come with 0% interest and $0 fees.
7. I don't think I want my photos shared, will you keep them private?
Of course! I take client privacy very seriously and will only share images if I have gotten express permission. If you prefer to keep them private, I am more than happy to keep them that way.
8. Do I need to get naked?
Absolutely not! I shoot in everything from flow-y dresses and chunky sweaters to fully nude! I am completely happy with whatever you are comfortable with and will never ask you to go beyond that place that you are happy in. There is no pressure at all to go beyond your comfort level.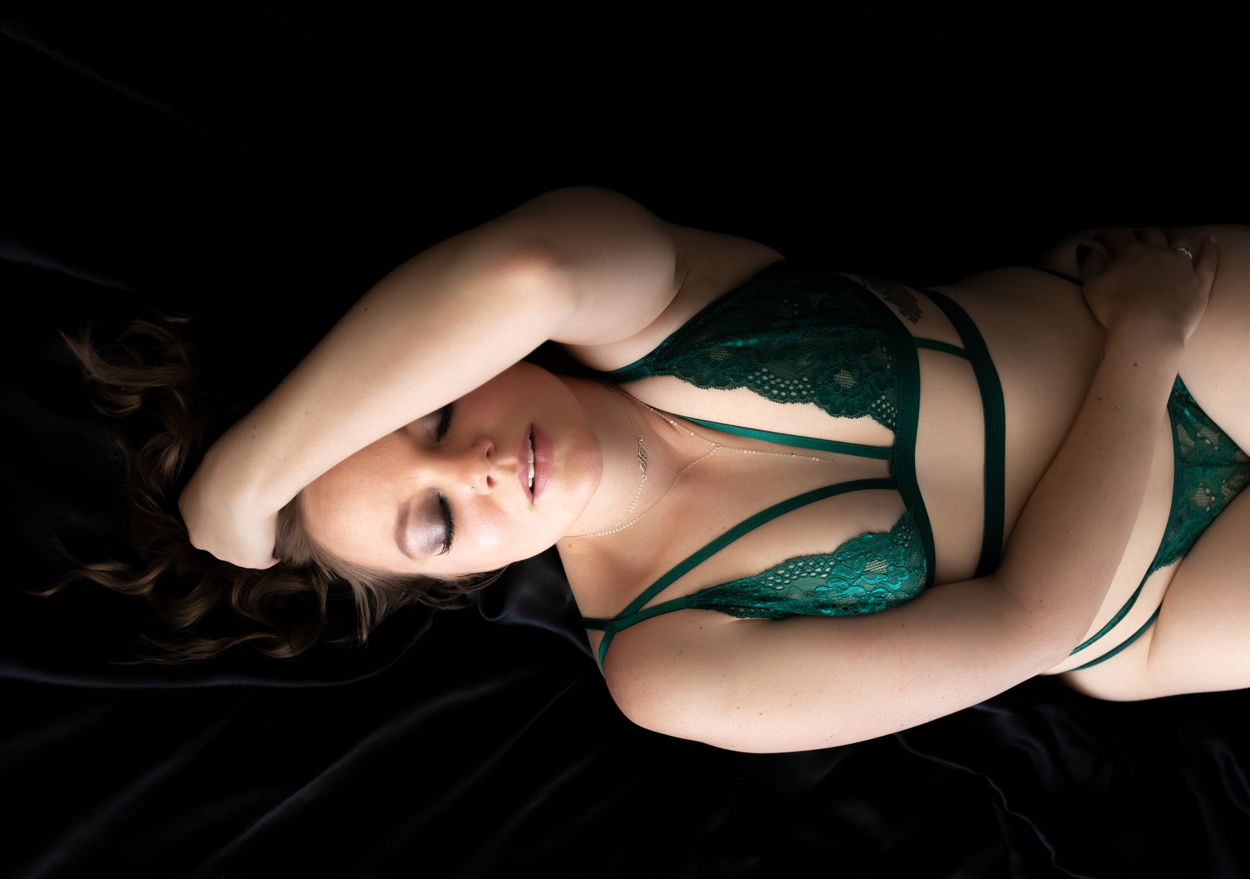 9. The women on your website are absolutely stunning and look like models. There is no way that I'll look that.
Believe it or not, this is my most commonly asked question! Many of these women featured here have said the same thing! I hear so often, "I need to lose 20 pounds before my shoot." or "I'm not pretty enough for boudoir.", or even, "I"m ugly." I'm here to tell you that boudoir is for EVERY women. There is not best body type, best skin color or age for boudoir. I want to show you that you are, just like these other women who had the same though-process, beautiful.
You are beautiful. Let me show you.
10. I'm really excited about this, but feeling nervous. Is that all right?
Absolutely! It is completely normal to fell nervous on the day of or even weeks leading up to the session! Nearly every single one of our clients admit feeling this way and it actually makes your transformation from that much more impactful! 
Ready for own boudoir session?????  Contact us today!