Ditch the Diet: Boudoir is for Every Body Type
Are you looking to have a boudoir photo shoot, but feeling too self-conscious to bare all? You're not alone! Many people have the misconception that they need to lose weight before they can feel comfortable in a boudoir setting. We're here to tell you that isn't true! Everyone deserves to feel beautiful and confident in their own skin, no matter what size or shape you are. So don't let your fear of not being "good enough" hold you back from experiencing the liberating power of boudoir photography.
You are beautiful, no matter your size
No one should feel like they need to lose weight or be a certain size before booking a boudoir session. You are beautiful, no matter your size. And that's why boudoir photography is for every body —regardless of what your body weighs or how much body fat you have.
At our studio, we celebrate diversity and strive to capture all shapes, sizes, and ages in the most flattering light. We understand that each and every individual has different physical characteristics, and we make sure to pose and photograph each client in the way that brings out their own unique beauty.
We believe that everyone is beautiful and deserves to feel confident and empowered in front of the camera. We provide a judgement-free zone and work hard to make every person feel comfortable and look their best. When you come to our studio, you will receive professional guidance on how to pose and what clothing looks most flattering on your body type.
At the end of the day, boudoir photography should be about celebrating yourself and embracing who you are. You don't need to worry about the number on the scale or the size of your clothing. All that matters is that you feel beautiful and enjoy the experience.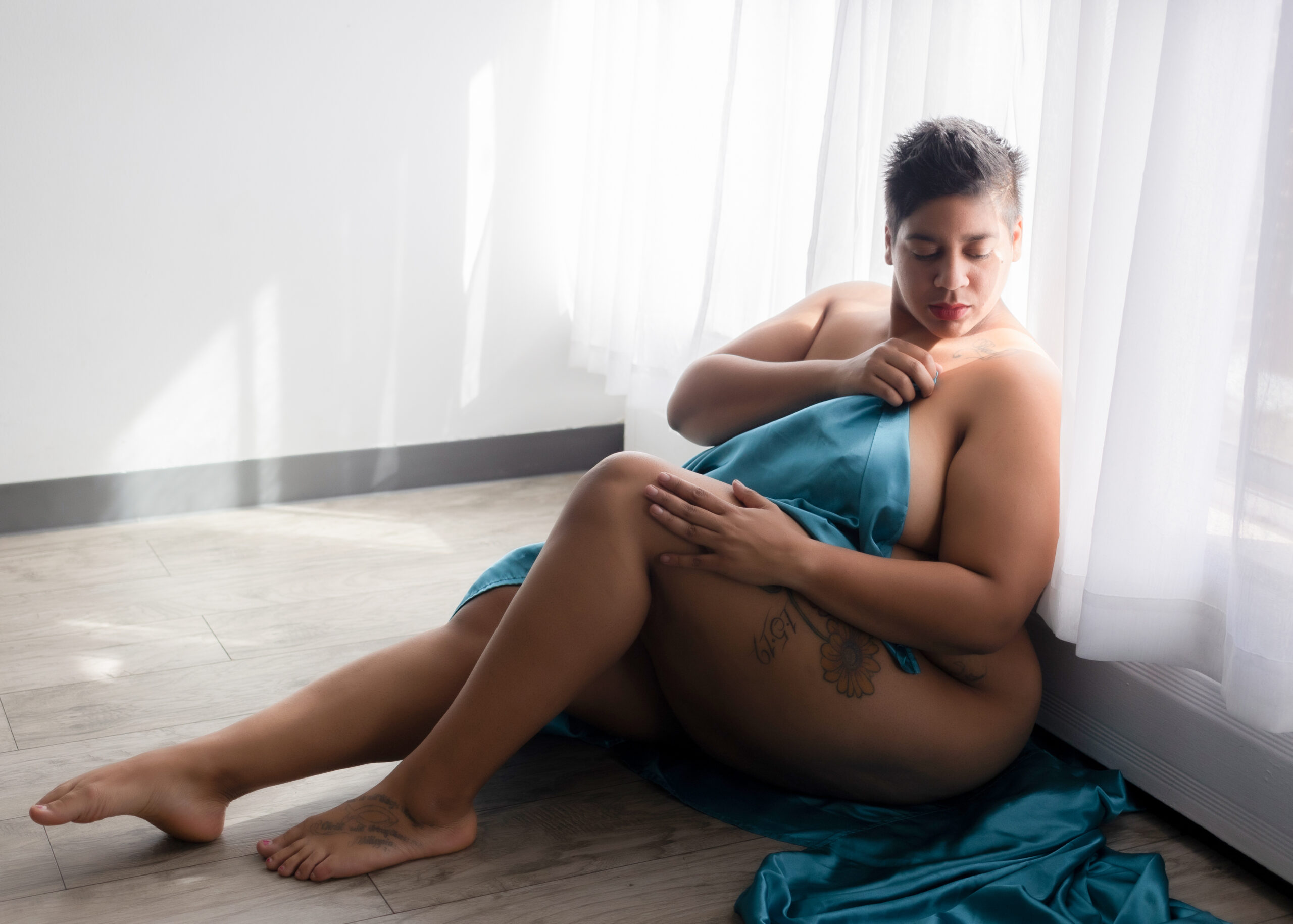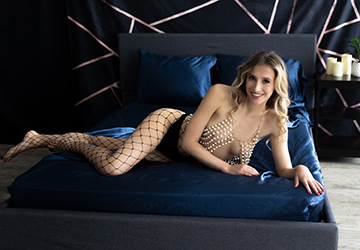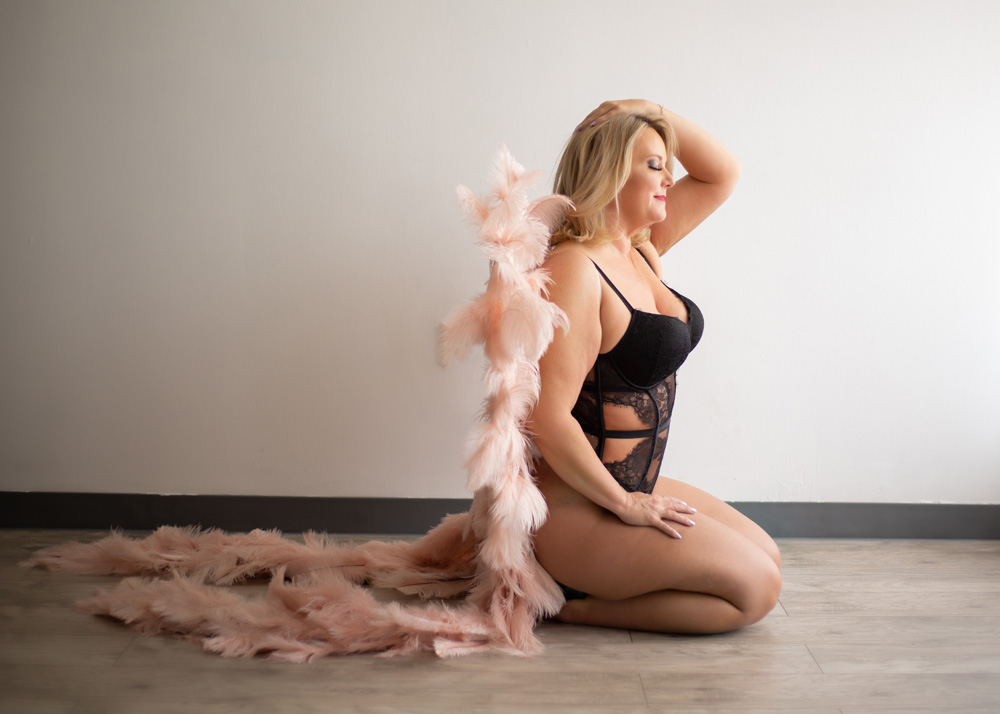 The camera loves curves
There's something so beautiful about curves. The way they move, the way they look in photographs – it's no wonder boudoir photography has become so popular! No matter your shape or size, there are poses and angles that will accentuate your features and make you look stunning in photos.
When it comes to boudoir, your body is an asset. Whether you're a size 0 or a size 16, there are poses that will highlight your curves and create beautiful, flattering images. Instead of trying to slim down before your session, celebrate your body as it is. After all, there's nothing more attractive than confidence!
Emerald Fox photographers have plenty of experience posing different body types and will know how to show off your best features. This means that everyone – regardless of their size – can look beautiful in a boudoir session. There is no need to stress about losing weight before your session; just come as you are and let the camera capture your beauty and don't let anyone tell you that you need to slim down before a boudoir session. Your curves are beautiful, and with the right photographer and poses, they will shine through in your photos!
Boudoir is about confidence, not perfection
When it comes to boudoir sessions, the goal isn't to be "perfect." It is to be confident in your own skin and to embrace your body just as it is. Each body type is beautiful and should be celebrated! A boudoir session is an opportunity to show yourself some love and to remind yourself how amazing you are. It's not about striving for perfection, but rather learning to accept yourself as you are right now. Your boudoir session should be all about feeling comfortable, confident and sexy in your own skin. Don't let anything hold you back from embracing your unique beauty and celebrating who you are. Don't be afraid to show off what makes you unique. You don't have to lose weight or change your body in order to do a boudoir session – it's time to start loving yourself just the way you are!
Want your very own boudoir session with us? Click here to contact us and we'll reach out with all the details!