Hey, Gorgeous!
Today we are talking about Implied Boudoir. Implied posing is one style that we offer during your shoot, typically towards the end of your ninety-minute photo shoot session. We want to point out that this style of posing is one hundred percent optional. It is totally up to you if you would like to do it, and we would never pressure you if it isn't something you are interested in doing!
Implied is a style of posing in which you are "implying" that you are either topless, bottomless, or nude. You are not actually showing "anything." As a matter of fact, you are posed so that nothing shows! Magic.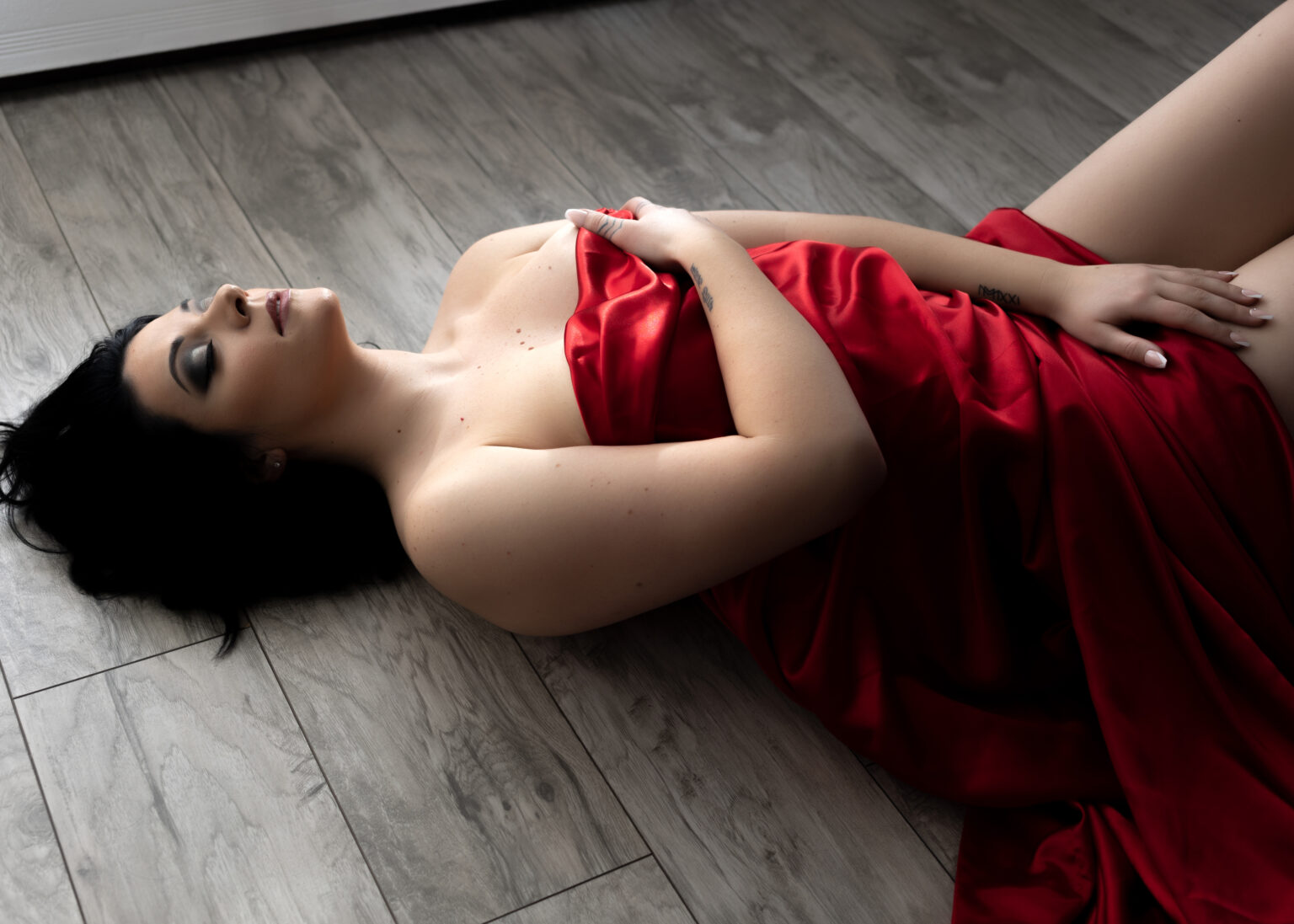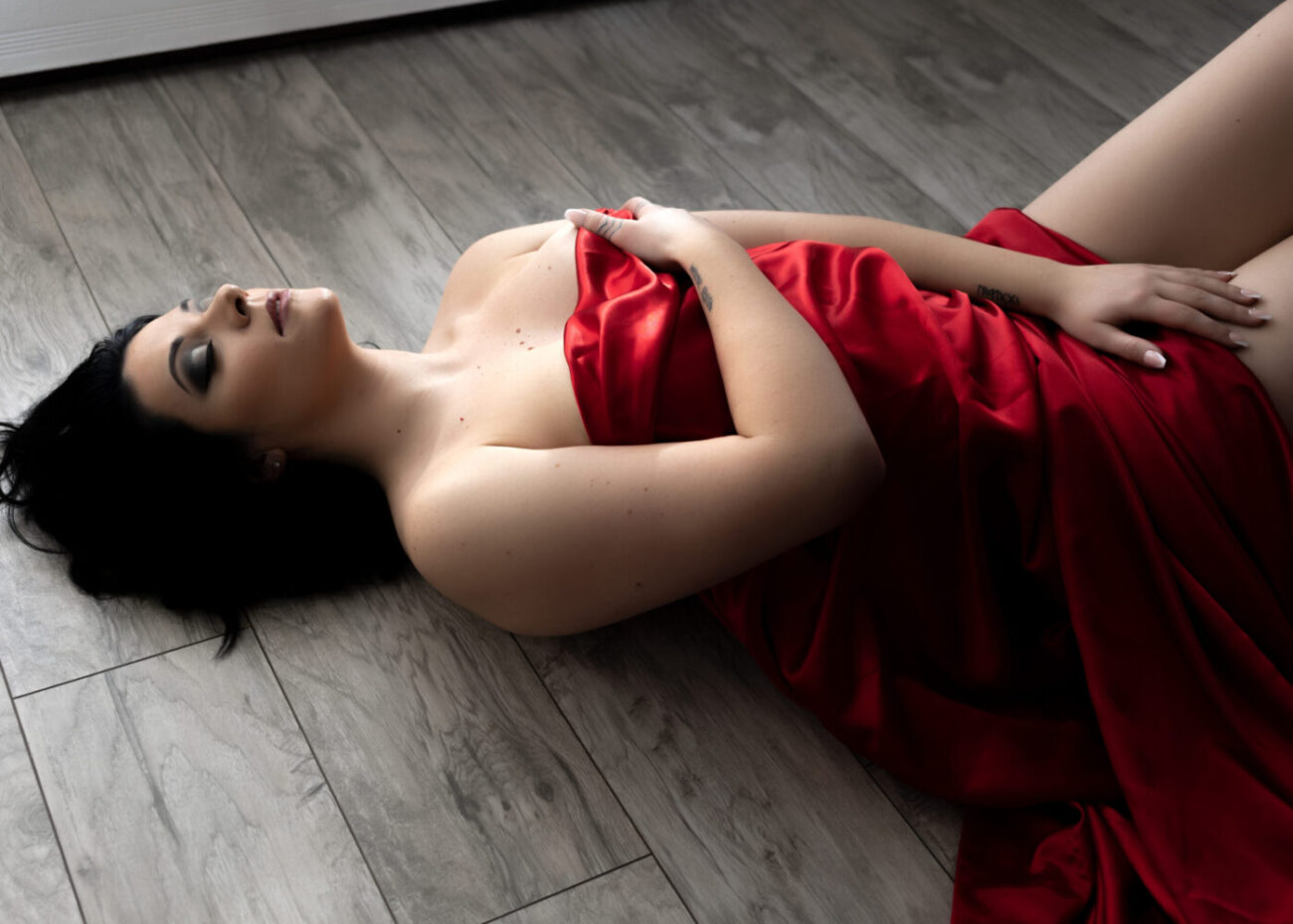 Implied posing requires specific placement of the arms, hands, legs, and sometimes feet, to keep everything hidden. At Emerald Fox, we typically feature our implied images using a sheet to cover!
So… what's the point? An implied boudoir image is very fun and teasy. It leaves more up to the imagination than a topless image or full nude image. Not to mention that they can be so much fun for a partner to look at! 
Implied posing can be more risque or it can be a little softer. Our Emerald Fox poses lean more towards being cute and fun, and have a pin-up flare. Any  facial expression pairs well with our implied poses such as the open mouthed "sigh out," or a mysterious smile, or even a smile that tells everyone how much fun you are having!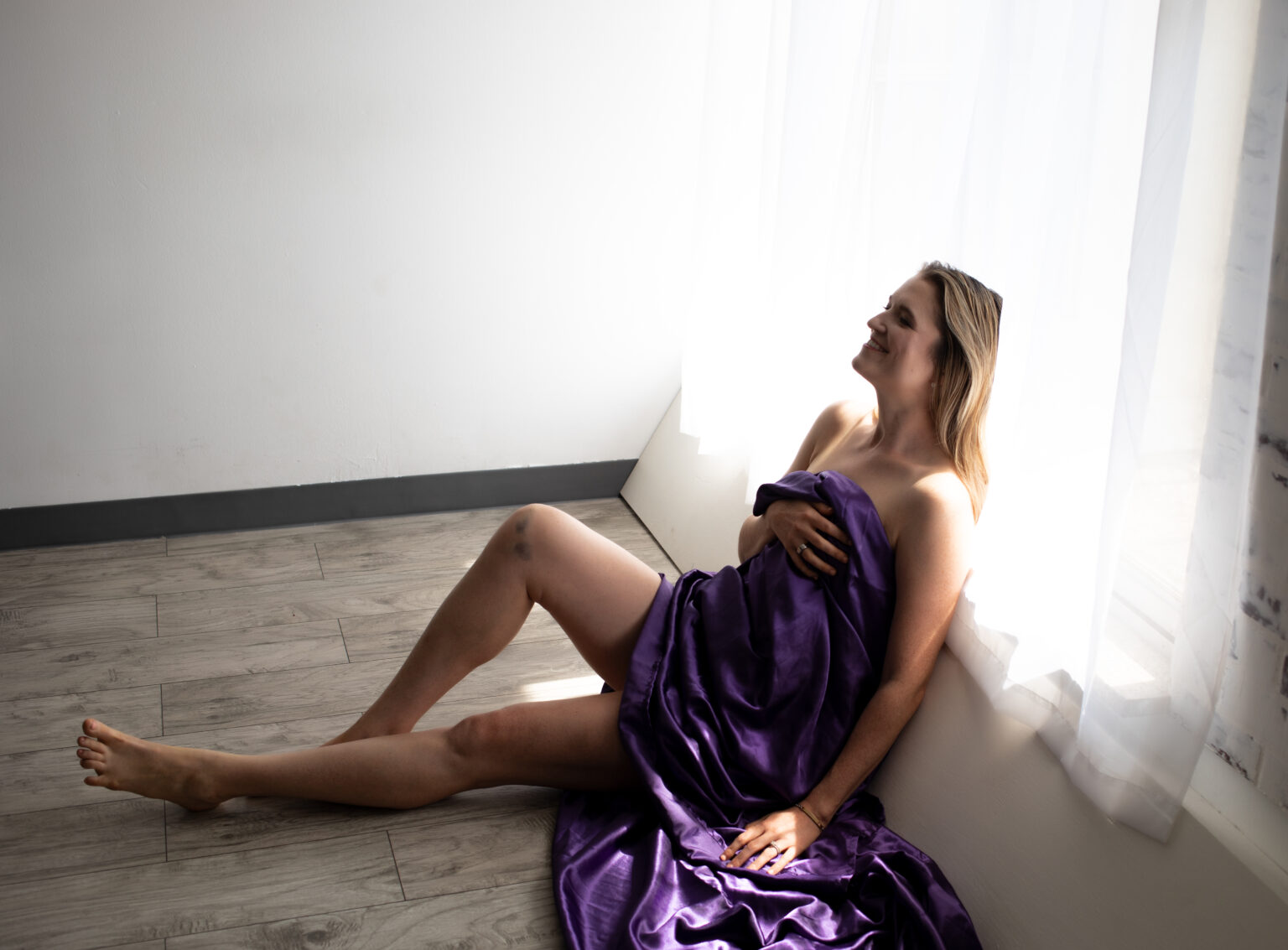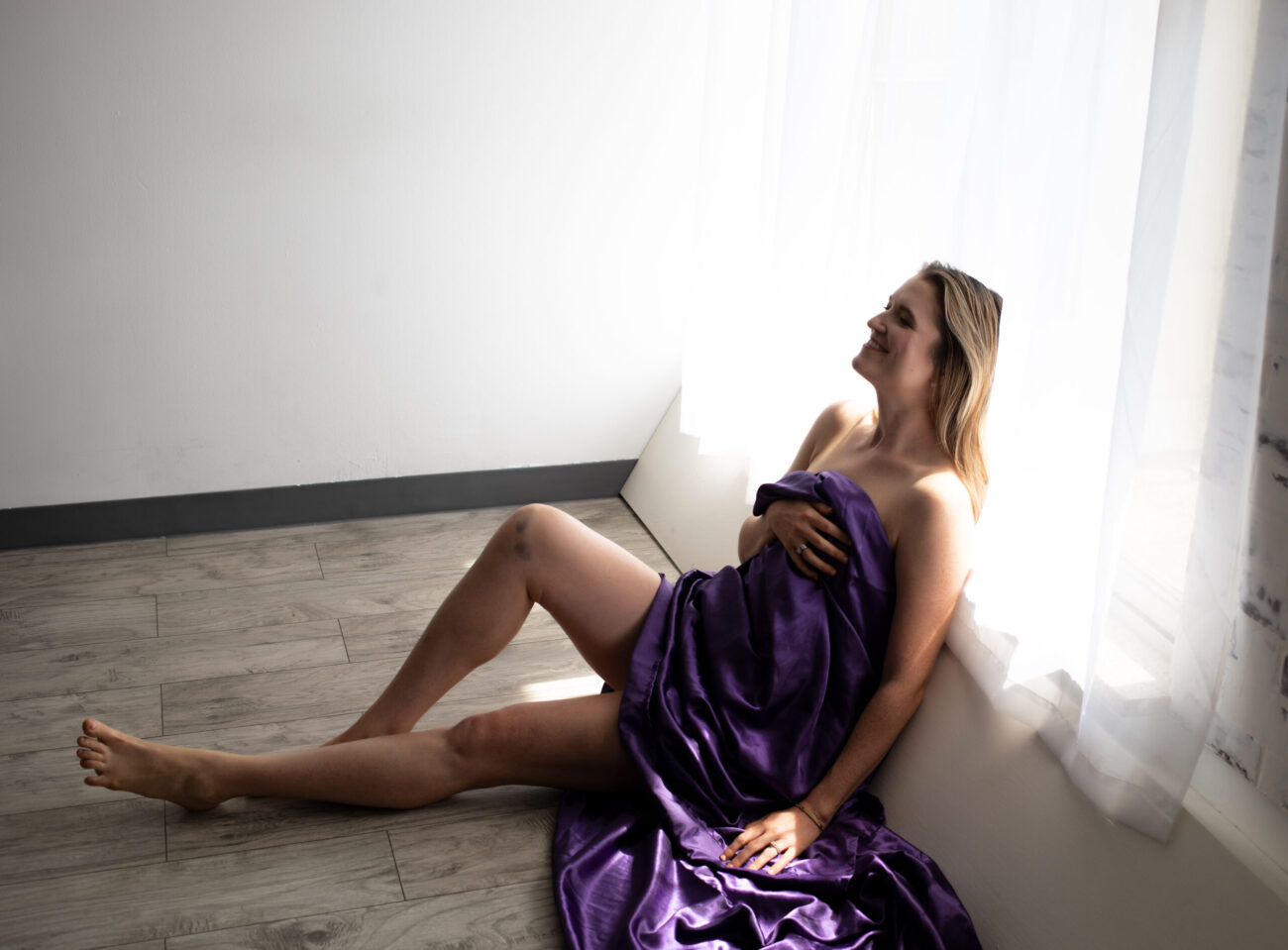 If you have any ideas for a specific implied pose that you would like to try, we absolutely love when our clients bring inspiration to their shoots. It is a good idea to screenshot poses that you love on our Instagram, and then we will make sure that we tried all of your favorites at the end of your session! A few good places to find cool implied poses are Instagram and Pinterest. 
Nervous? Don't be! We will be sure to make you comfortable every step of the way. It's totally normal to get butterflies – most importantly, it's up to you on whether or not you try out implied! Again, we'd never ever pressure you into it if you aren't 100% sure! 
Now that you know all about implied poses, though… which ones would you try?
– Emerald Fox