I Put Myself in My Clients Shoes for A Day
Here's What I Discovered
Boudoir isn't the hardest thing in the world to do, but that being said, it really isn't easy. There is a lot that goes into it that takes a lot of time and effort. For example, if you don't want body hair in your pictures it takes time and effort to get rid of it. If someone is there to do hair and makeup, like we have in our studio, that will help take some of the effort away, but it's still time. Then there is the thinking about what to wear or what to bring. It can all be very overwhelming. I am so happy I work for a company that thinks about all of those things for our clients. We do our best to make sure that it's a relaxing and empowering experience, rather than leaving that all up to clients and making it all more stressful.
We are here to celebrate ourselves, not put ourselves through torture. I believe the saying "beauty is pain" is wrong.
The Start
I started off by making sure I had gotten rid of any body hair that I didn't want showing. Then, I exfoliated and moisturized. I didn't want any dry or flaky skin for my boudoir session. It was a lot of work, but I looked good! Next, it was hair and makeup time. I didn't have a stylist helping with mine, so I did my own and, boy, did it take longer than the professionals. Once I was happy with it all, I packed my bag of clothes and props. These included my ukulele, my record player, a few outfits that make me feel amazing, and some things from around my house that bring me joy. When that was all finished, I made my way to the studio for my session. It's a different feeling being on the other side of the camera, so the nerves were getting to me.
The Studio
At the studio, I was greeted by my photographer, Nicole. She made me feel at ease, offering an assortment of beverages and chocolates. Then, we got into the nitty gritty. I pulled out all of my clothes and props for her to see and found a few items I liked from the client closet. Once we had an idea of 3-4 outfits and what location we were going to start, we got into the posing and photography parts. I had shown people how to pose before, but never saw myself in those poses. It was nerve racking trying to think about being confident when I don't usually parade around in such revealing clothes. The more I got in my head, the more Nicole helped hype me up and snap me out of it.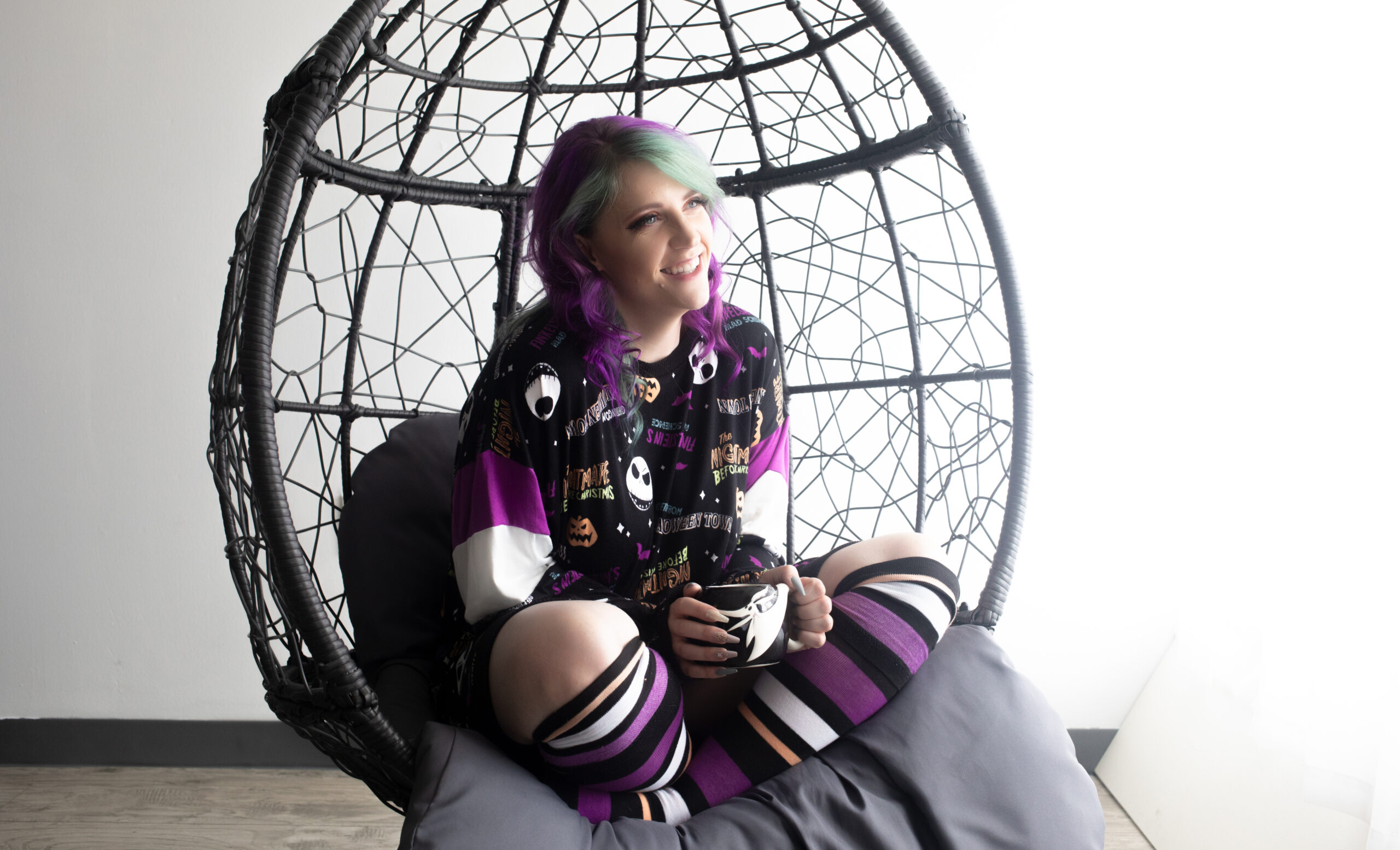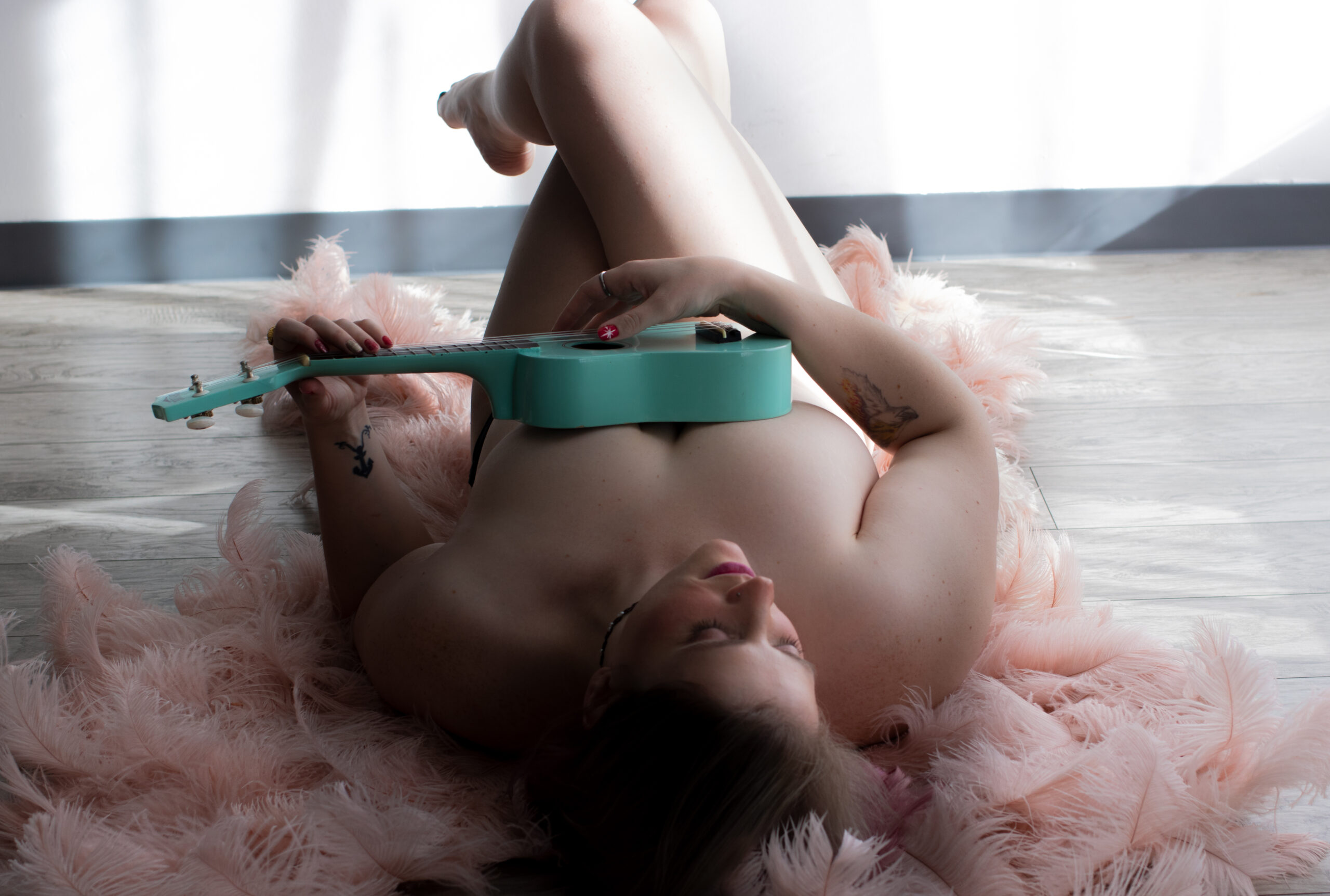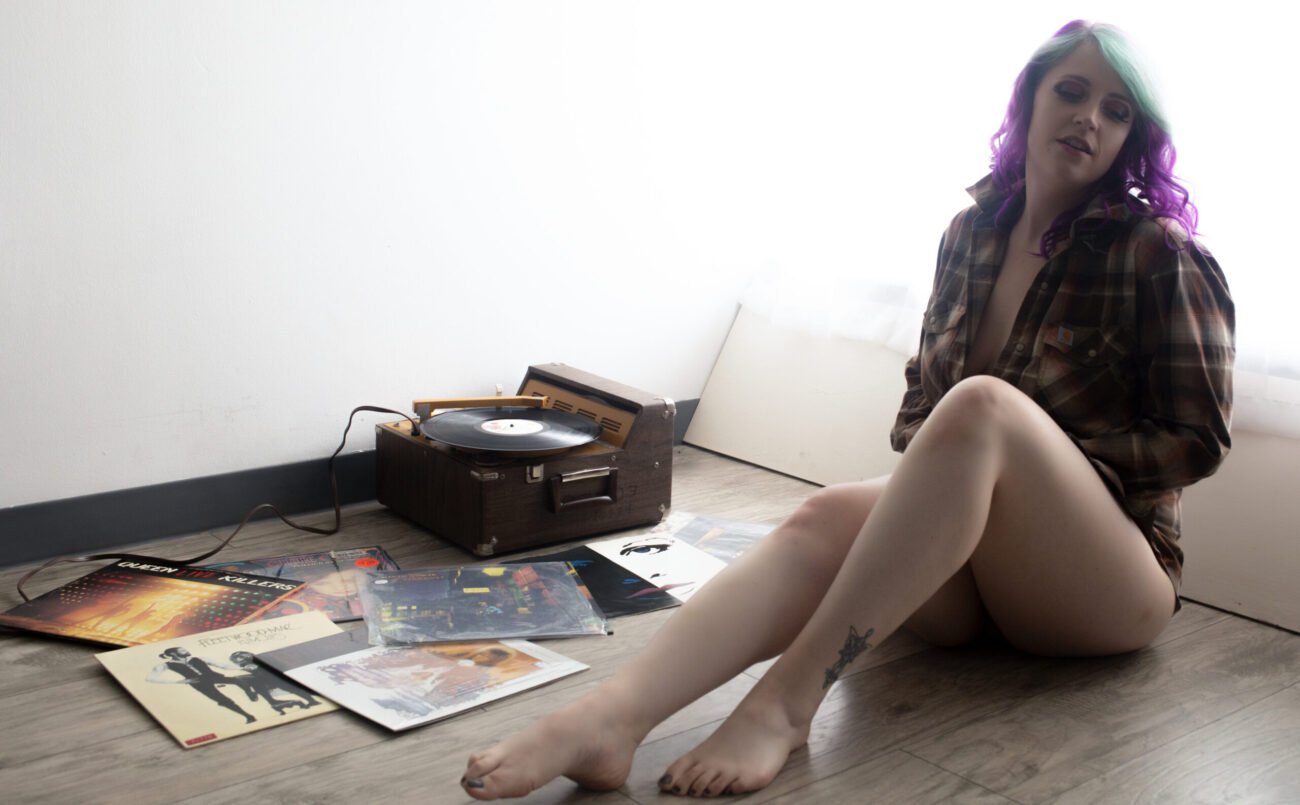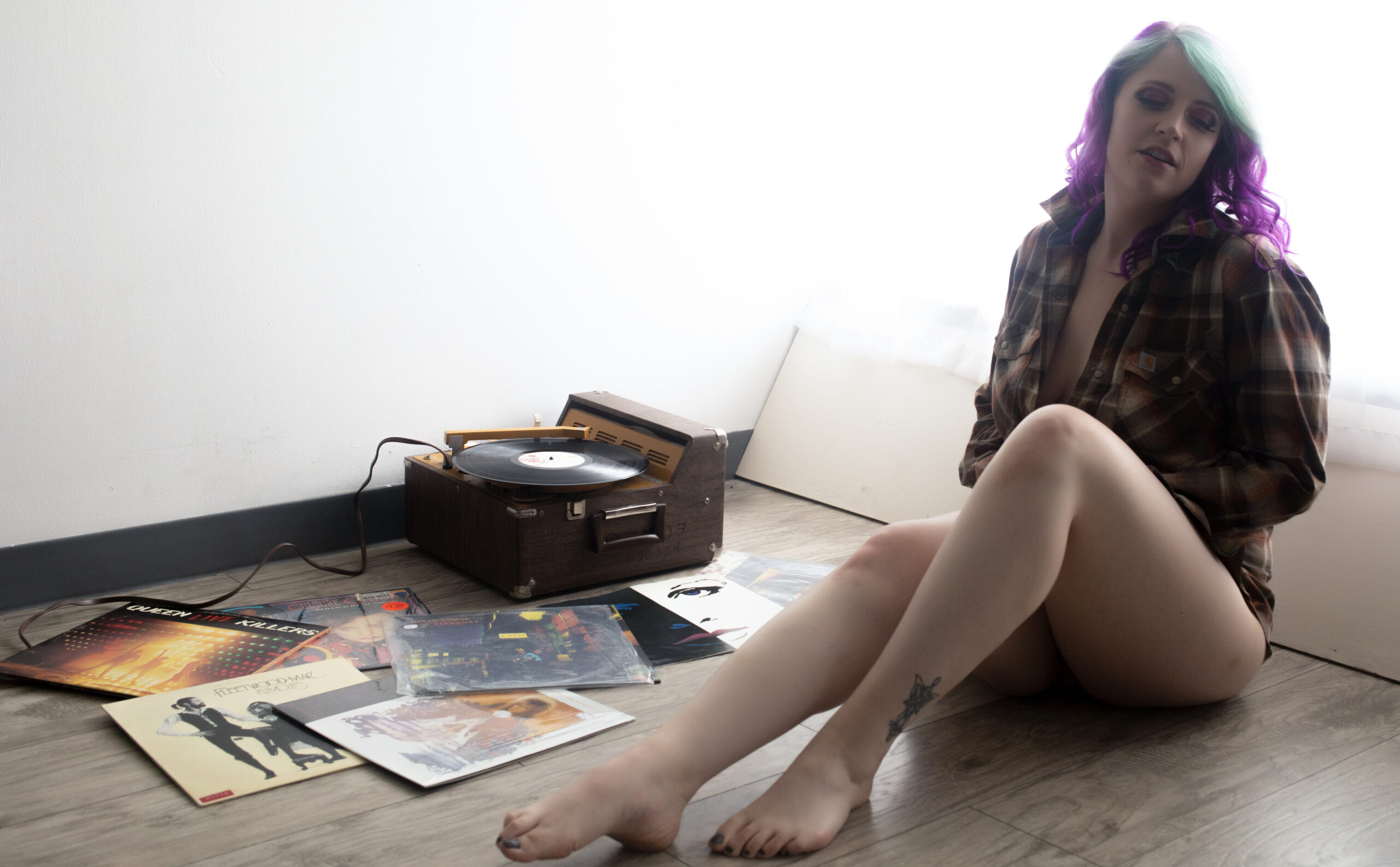 The Ending
As we finished the shoot and I was leaving the studio, I felt an overwhelming feeling of gratitude. Thankful for the experience of getting on the other side of the camera and thankful for my wonderful body. Going in, I could point out all the things I hated about my body, but at the end, I kinda loved all those things. They made me different and have made me who I am as a person. My stretch marks and moles and even my body acne, all help add to the beauty of my body. This amazing feeling faded as time went on, until the moment I got to see me in all my glory at the reveal. Nicole was there again to keep the hype going, and I was in awe looking at myself in a way I hadn't before. 
Since then, I have done a few more boudoir shoots in front of the camera. It's still such a vulnerable experience, but well worth it for the confidence and power gained back. If you are even jokingly thinking about doing a boudoir shoot, I say do it! You wont regret the experience and you will get copies of the images to look back on later in life. 
You are Beautiful, let us show you!
-Kassidy 
Photographer
The Emerald Fox Team