Getting to know you: Nicole Edition
What does she do?
A photographer with us at Emerald Fox, she captures your true beauty in every shot. She is there to find your best angles and get them in every shot. When she's in the groove, you can see the excitement as she captures each amazing photo. When the shot is really good, she will show you the back of the camera so that you too can see just how amazing you look fully unedited. With Nicole as your photographer, I guarantee you will feel comfortable and truly beautiful. After she finishes the shoot, she takes meticulous effort to edit your photos. Making sure that each photo is color corrected and contrasted in a way that shows off your best features. She sees your beauty, and she's here to show you.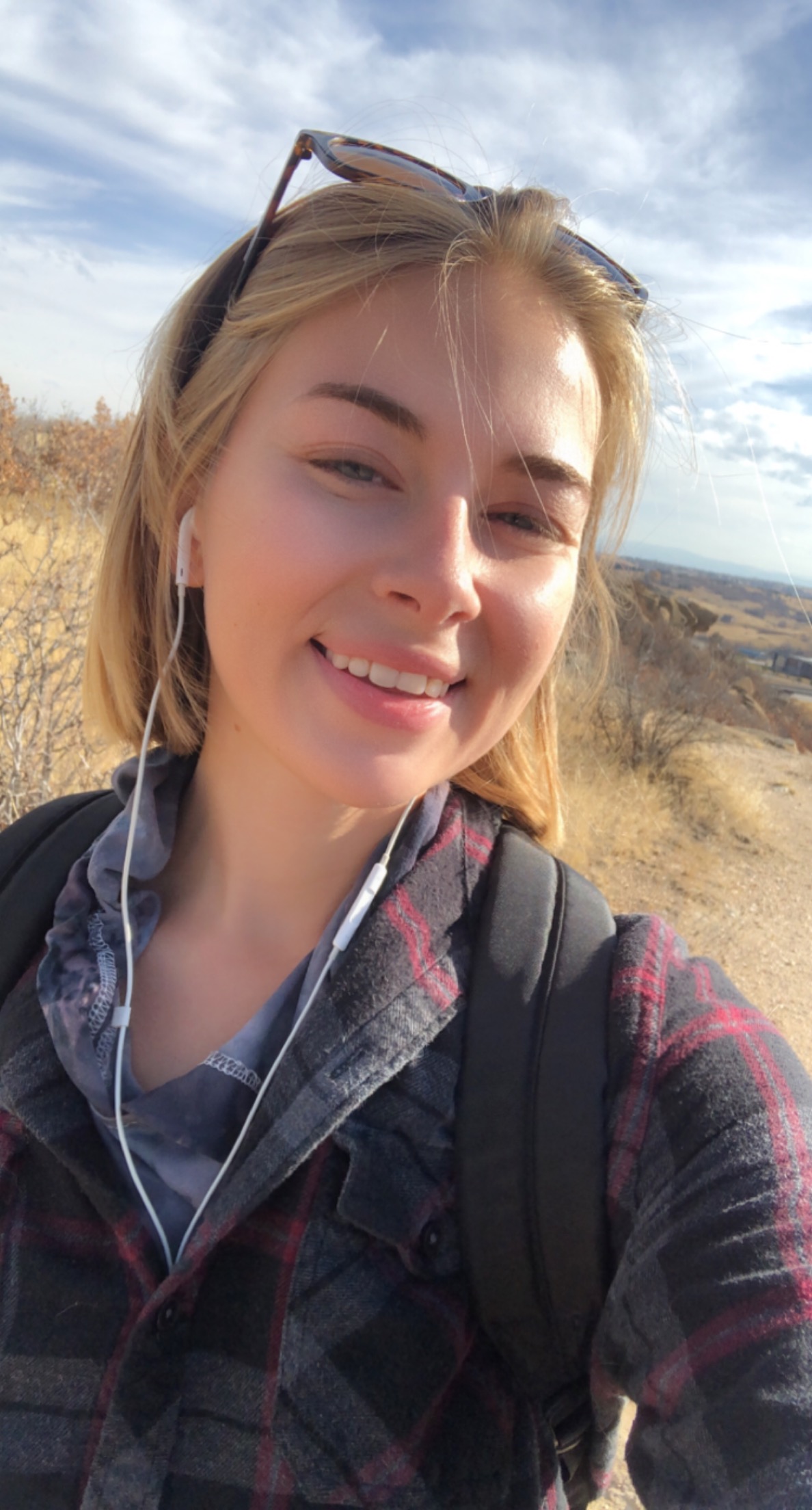 Q and A with Nikki
What got you into photography?
The famous story amongst friends and family, my uncle took downtown for the weekend when I was about 10. He took me to this rooftop so we could shoot the sunset in downtown Denver at the most prime location. He had such bliss and confidence when he had the camera in his hand. I was in ah. Over the next following years my uncle would take me to his studios downtown, on photoshoots, and even gave me my first film camera on my 17th birthday. The first moment downtown at the age of 10, I knew, know matter what, I was going to be a photographer. Chasing smiling faces and racing to get that perfect sunset, I can't imagine my life in any other way.
---
Why Boudoir and do you enjoy it?
Boudoir is truly my passion. People are works of art. Every one of them are endlessly beautiful. At the end of a session, I know I was able to capture someone's beauty, this beauty that they don't necessarily see. How in the world could it get better than that?
---
What's your favorite thing about boudoir?
I love that I always walk away learning something new. Everyone is different and everyone's beauty is captivating. I love learning something new with every shoot. Whether that be posing, lighting, or even learning about different personalities. I also love that I get to see gorgeous individuals daily and show them how breathtaking they are!
---
What's your favorite film or TV show at the moment?
Well, I'm super into films, you see. So narrowing it down is a big challenge. Films that have impacted my life include; Shutter Island, Pulp Fiction, and Yes man. The films that I will never say no to include;  Fight club, Donnie Darko, The Social Dilemma. I also love films that have great actors. For instance, any movie with Scott Mescudi in it, or James Franco, or Seth Rogan, Jonah Hill, Leonardo Dicaprio, Kristen Stewart, Jennifer Lawrence, and Jamie lee Curtis
---
What are your hobbies outside of photography?
I really love Hiking, snowboarding, skateboarding, paddleboarding. To sum up, anything outside really.
---
What are your goals in life?
To never lose my sense of adventure and my boldness to go after what I want. 
I have new goals every week and once I conquer them I start new ones. Similarly, I do the same for my longterm goals. My goals are always met, but if they aren't I either learn something huge and try harder or I adjust them to my new views on my life.
---
Favorite musical artist or song?
Music is also a huge passion of mine. I can't even narrow it down. In short, it would be a long paragraph.
---
Is there anything that you would like to tell past and future clients?
You are insanely beautiful. It's my passion to show you. Boudoir is fun and relaxed. It is not as high pressure and scary as it seems. To me, it's art. The vibes are always carefree and I promise if you're in the studio with me you will laugh and smile your nerves away.
A True Creative
Not only is Nicole a wonderful photographer, she is also a videographer and production assistant. Get ready to start seeing her name in credits at the movies, because she is gonna go far! A true workaholic, who always has something going on. They say it takes a lot of work to live your dreams and I know that's exactly where Nikki is headed. Her photos have blown me away from day one, since then she's only grown in her talents. Her favorite subjects in school were digital media and history, which I think says so much about her. She learns from her past and strives for better herself in her art. I can't think of anyone better to capture your moments in history.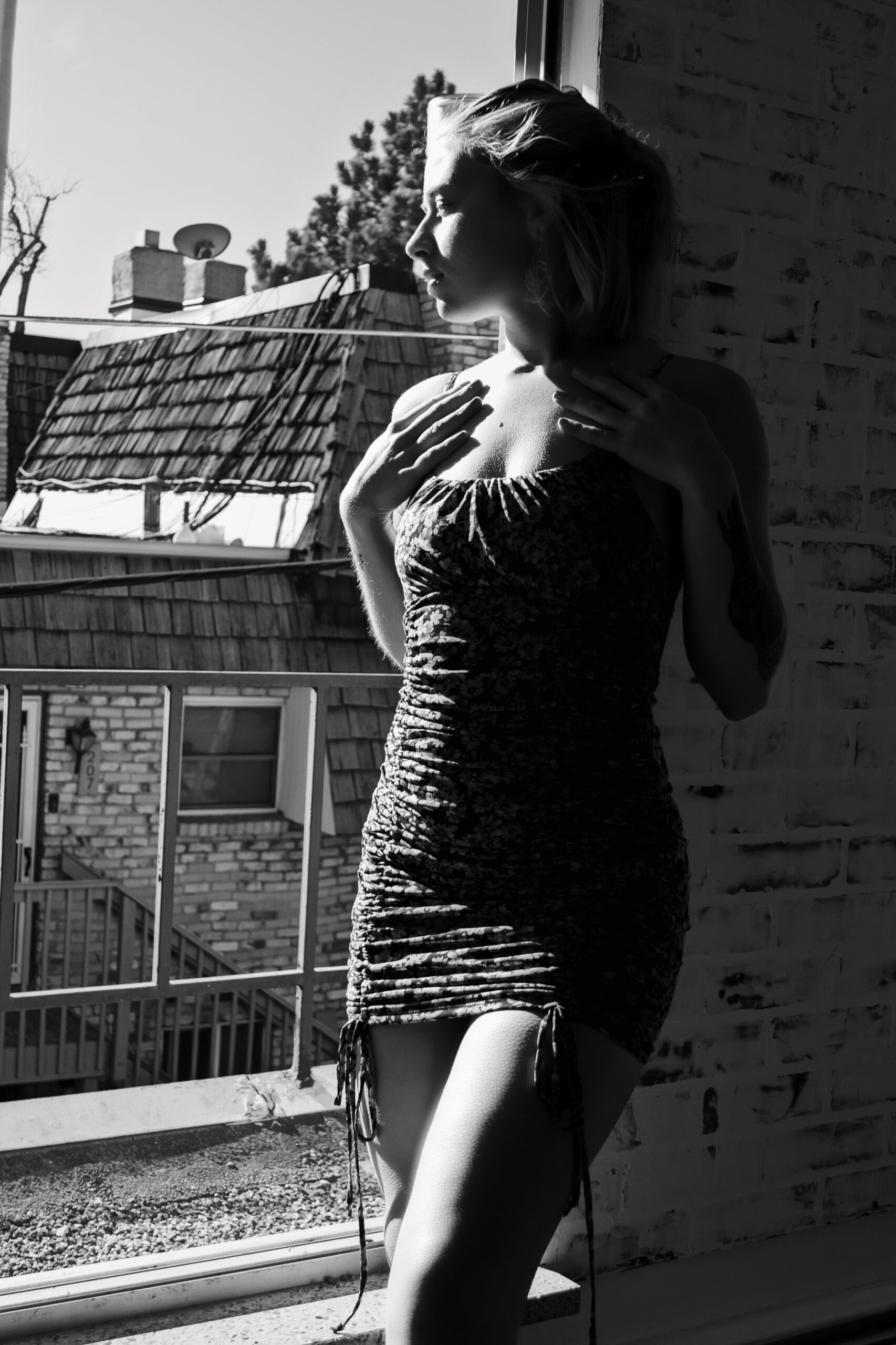 Nicole Overall
This woman is always ready to go with a Rolodex of vision up her sleeve. She states that if she could change one thing about herself, it would be to not overthink as much as she currently does. I understand that, but I also see it as a huge strength. Nikki is almost always beyond prepared for anything that comes her way, and when she isn't her amazing wit and determination will come out to save the day. She is a truly unique person, who can do anything she sets her mind too. As someone who sees her individuality, she sees that in others and loves to celebrate that.
Come on in and see just how amazing Nicole is! She'll have you feeling so beautiful by the time you leave.
You are beautiful, let us show you!
– Kassidy
The Emerald Fox Team