Our premium sets are available either as a add-on for $200 or as a pre-payment incentive! For more information on pre-payment incentives, check out How to Afford Your Boudoir Session. 
Angel Wings
We currently have a pair of pink angel wings, with a black pair coming soon! The wings are hand-made by Annette Hullender and are just a blast to wear around the studio.
Be transformed into a goddess!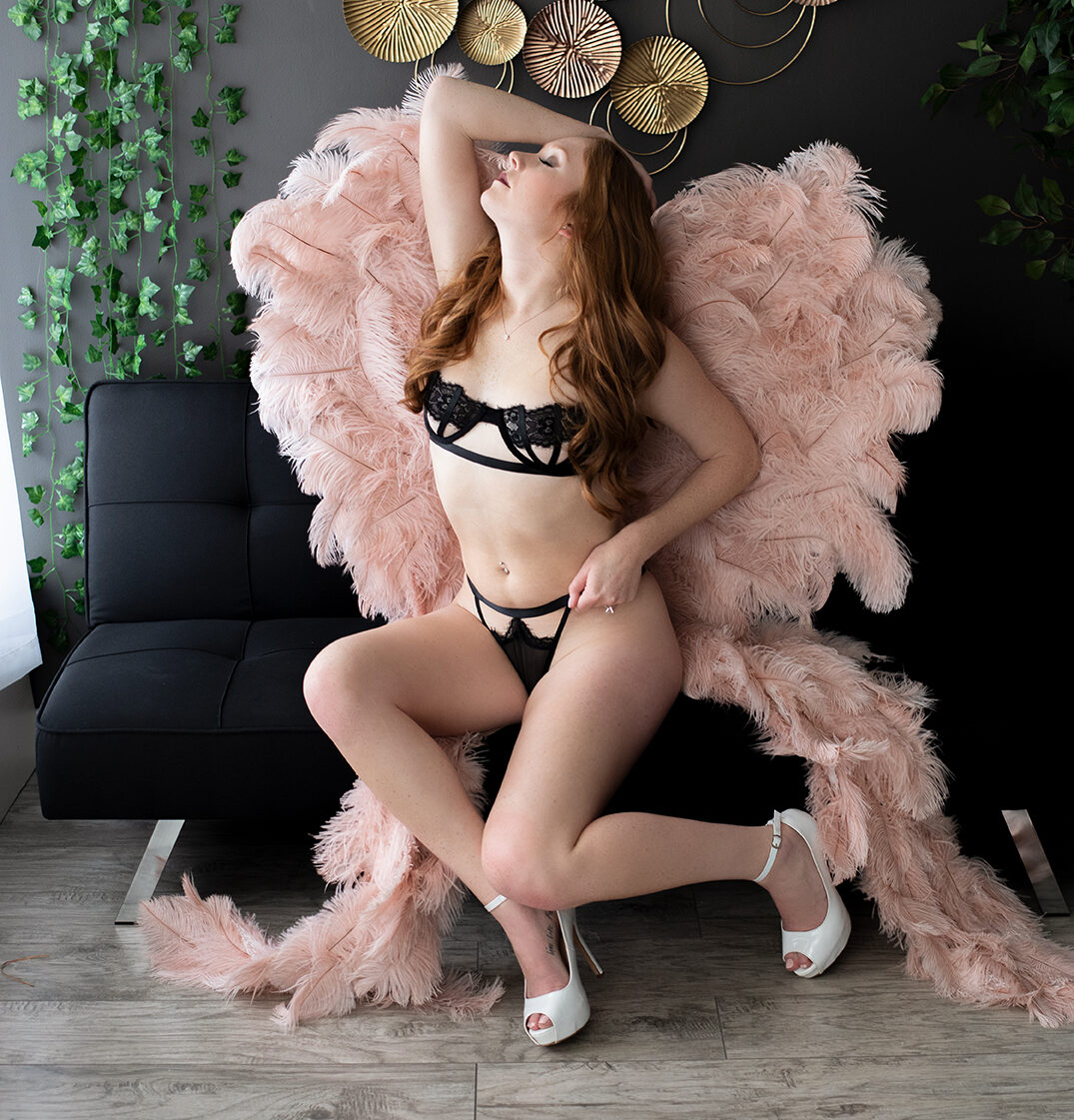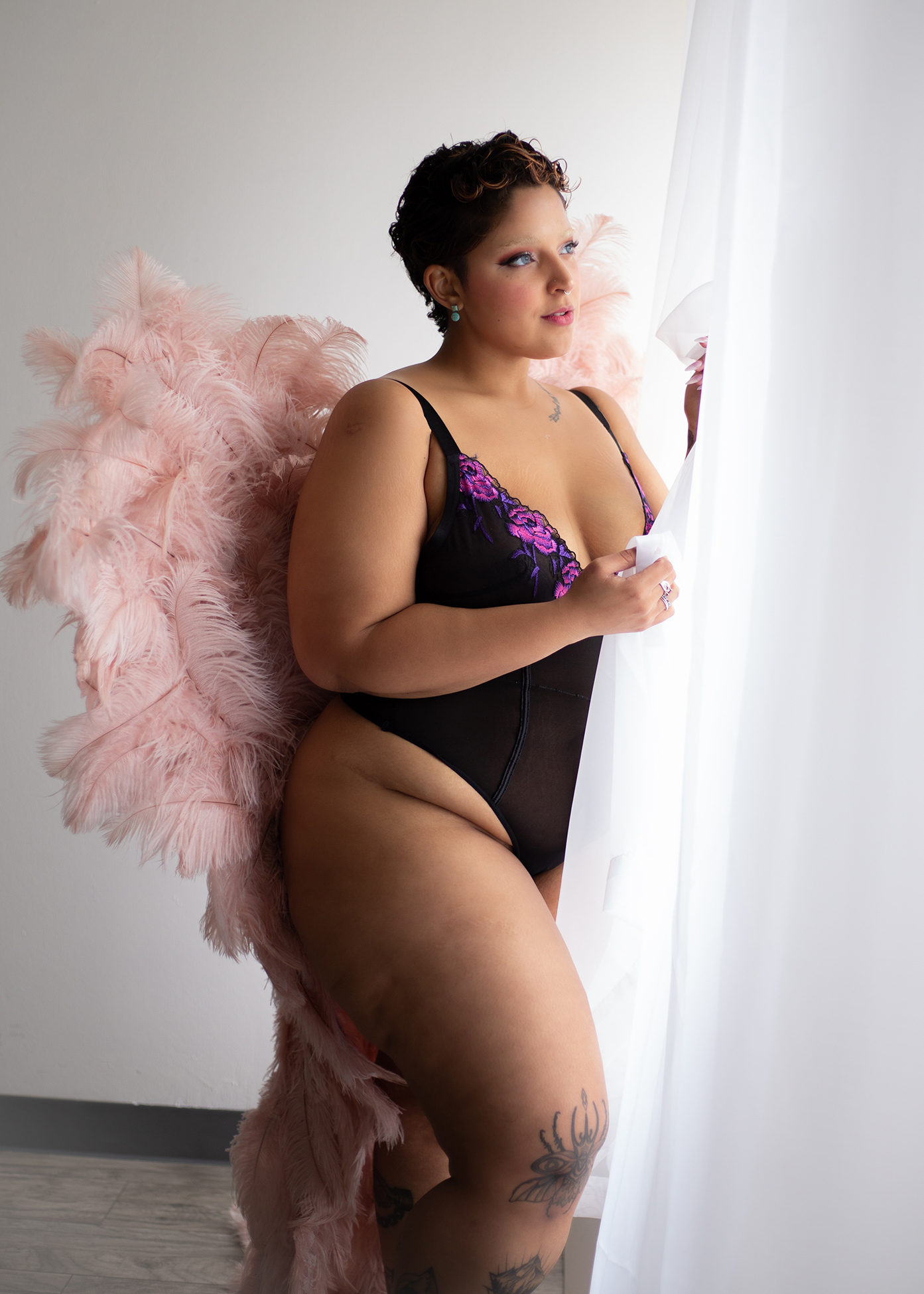 Shower Set
Our Shower set is super sexy!
Come to the studio before hair and make-up (wearing little to no make-up), so that we can wet your hair down and get the real look! We create a faux shower right in the studio. 
This set takes about 20 minutes to shoot and then the hair and make-up artist will arrive to pamper you for the rest of your session!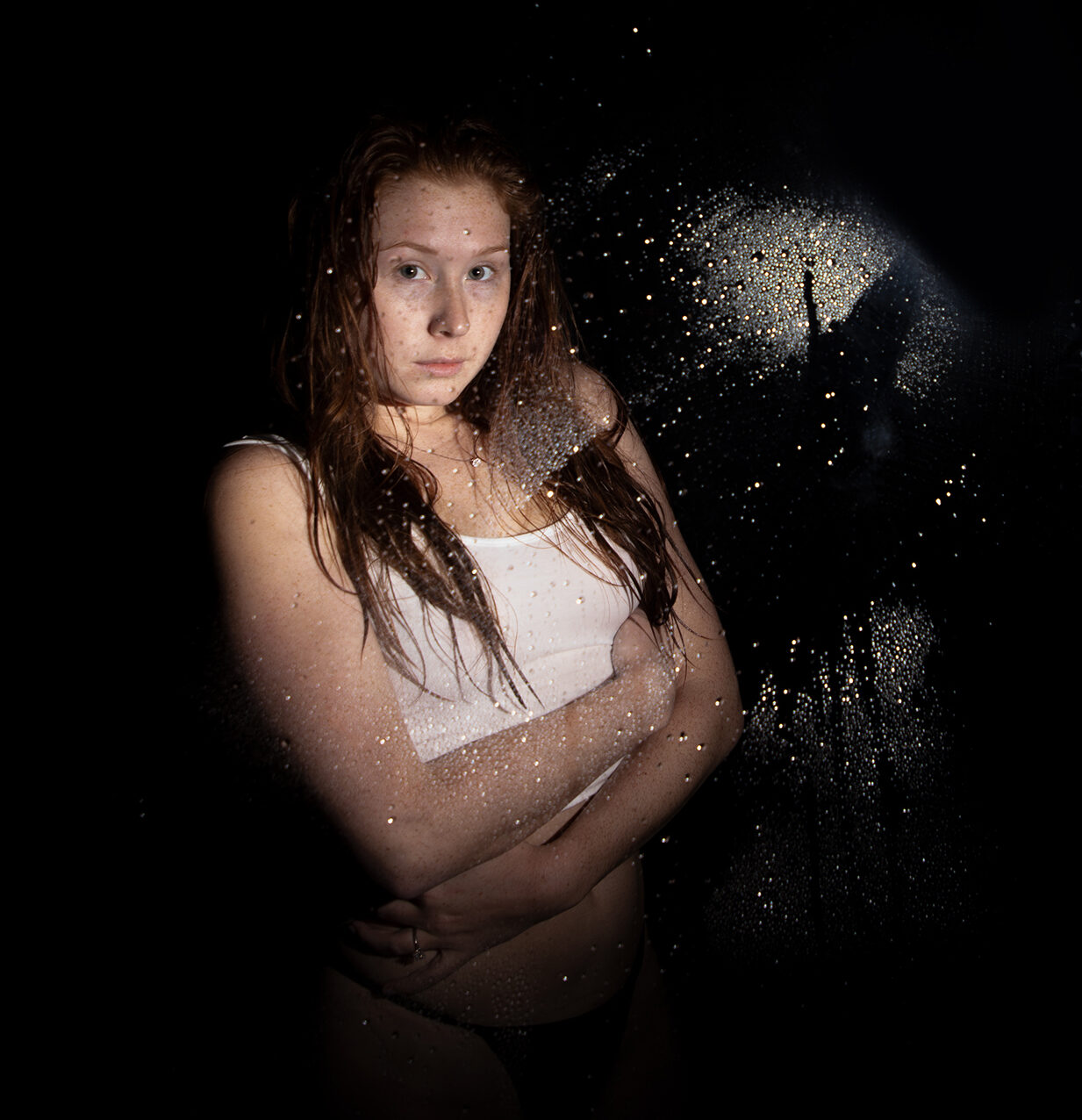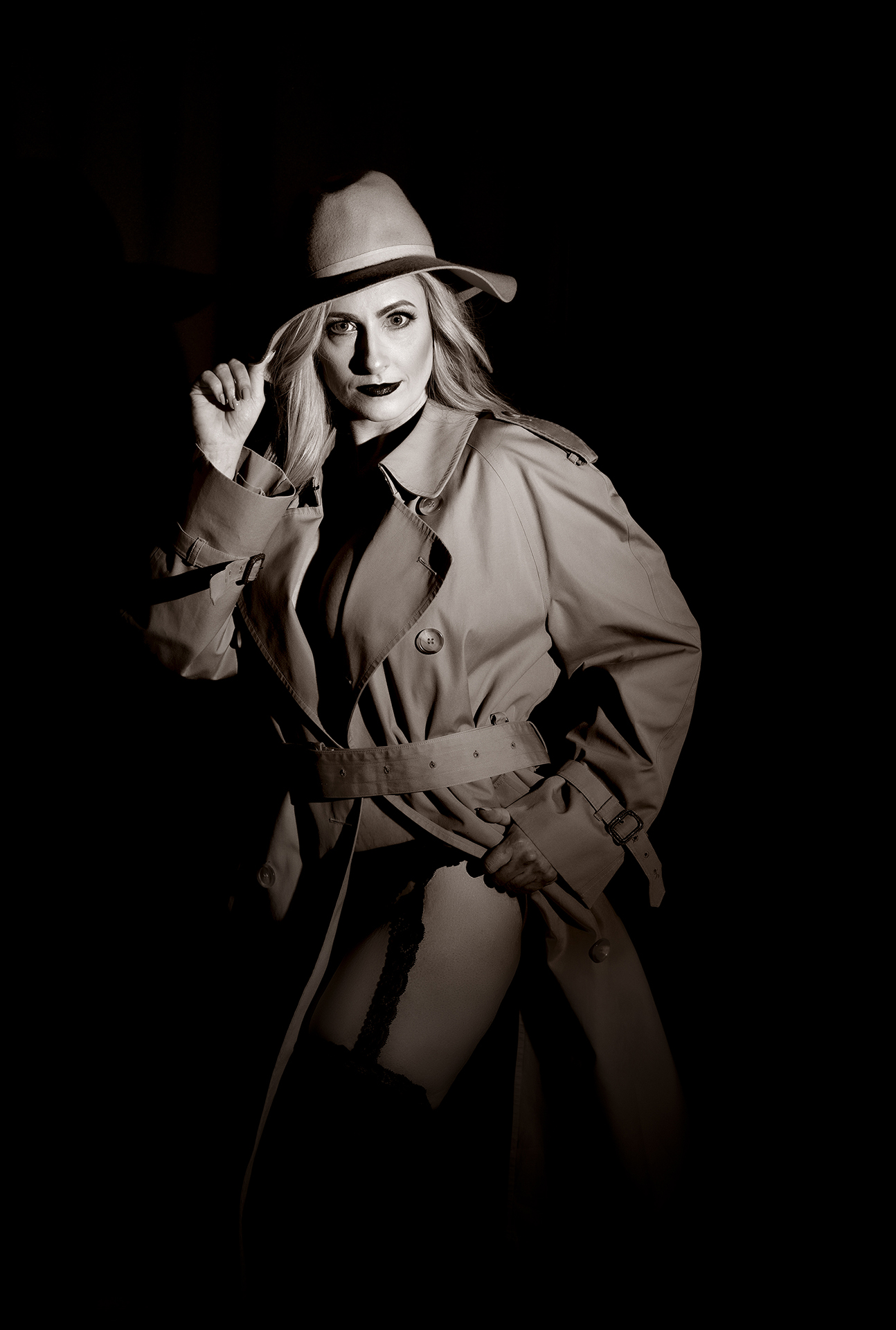 Film Noir
This ones a bit different and brings back vibes from the 1940's detective films! This look is complete with a trench coat, hat and props including a magnifying glass, cigarette holder or anything else you might like to incorporate! Available with and without the red lips.